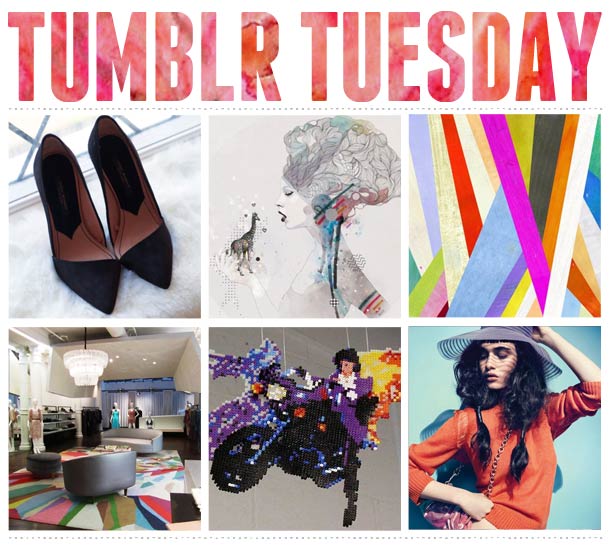 Lovely Zara heels that I WILL NEVER HAVE because you can see their stuff online, but you can't buy it; Ethereal pencil and watercolor illustrations make me want to revisit my (dusty) art supplies; Geometric abstracts in bold colors are my weakness; I may move into this Tibi store…imagine how fun getting dressed would be!; My possibly nonexistent future baby will sleep under a Purple Rain mobile for sure; bright colors and floppy hats mean Spring is surely on the way (please! *sob*).
Find more inspiration at stylesample.tumblr.com
Share the post "Tumblr Tuesday: Geometric abstracts and Purple Rain mobiles"
You'll also like: