O Happy Dagger
Last weekend, I:
Hung out at a friend's birthday party: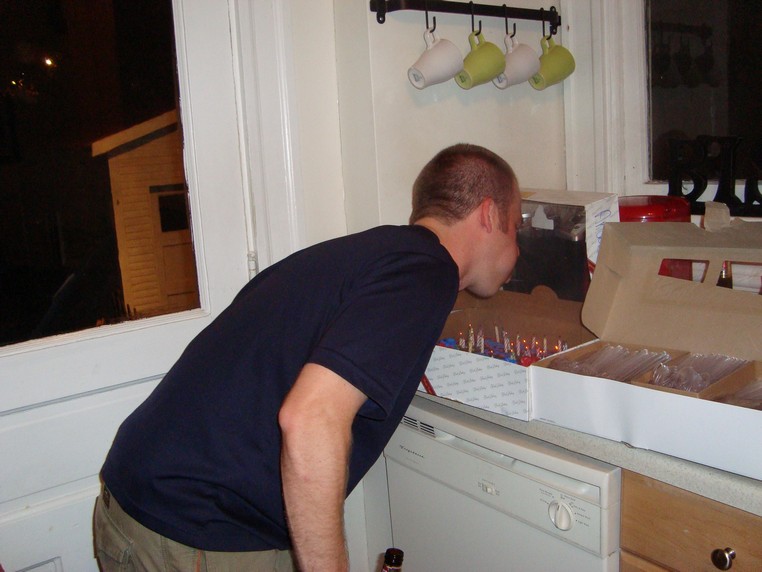 There was beer, chocolate cake, and good food. Officially, I don't like chocolate cake–I only like chocolate, not chocolate-flavored things–but I made an exception this time. You know, to be polite.
Completed a really simple DIY alteration I've been meaning to take care of for over a year: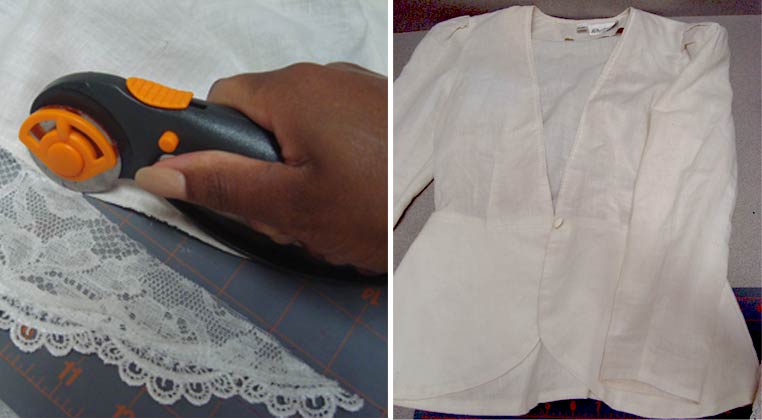 I did something easy, removing the lace collar from a puff-sleeved linen blazer. I'm sort of (but only sort of) ashamed to admit that I usually just tuck the collar in and tape it down. So lazy.
All I really did was carefully remove the lace with a rotary cutter, which has been sitting in my dust-covered craft kit unused for, oh, 3 years?
Discovered the next Banksy-wannabe: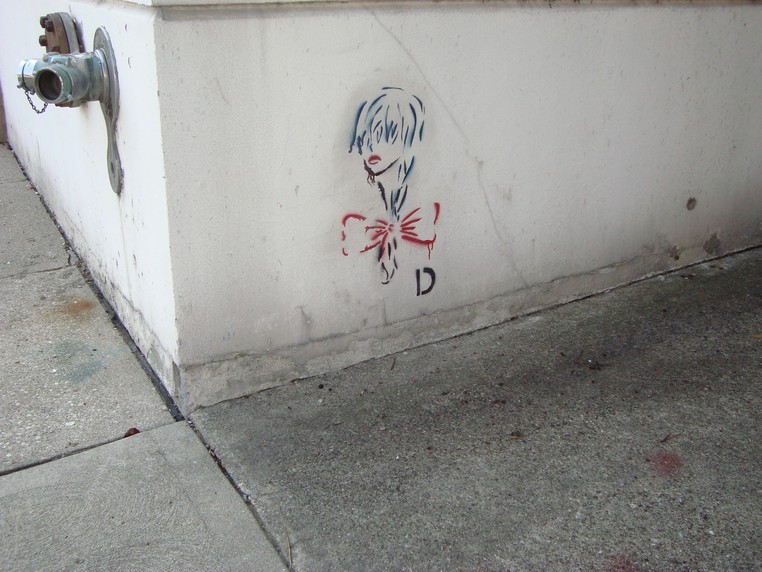 Someone's seen Exit Through the Gift Shop.
Volunteered at Second Sunday in OTR:
I took pictures, played DJ for the Talent Show, gorged on vegan cinnamon rolls (um, vegan means no calories, right?), and bought a pair of earrings from a friend who makes jewelry.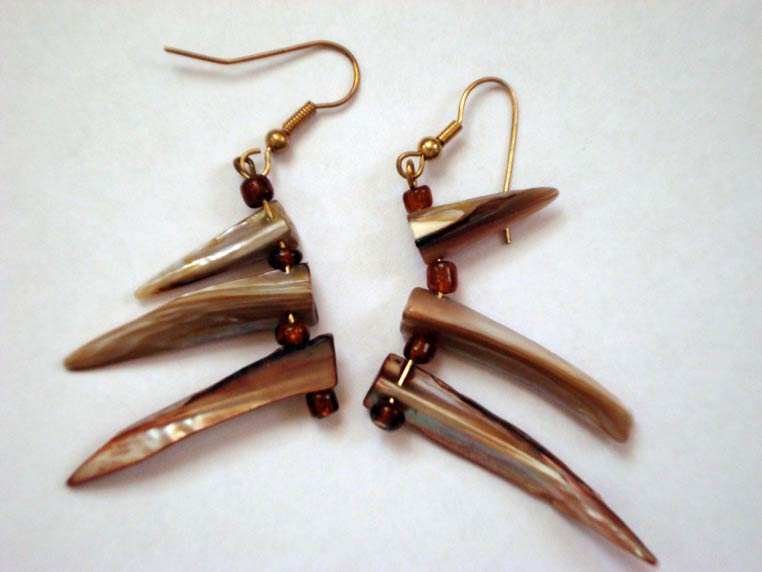 They look a bit like daggers made from pearly seashells, like something a kickass mermaid would wear. Innocent, yet dangerous…Right up my alley!
When I got home, I fell asleep watching an episode of Poirot:
Does anyone else watch this? Most of the stories are set in the 1920's – 1940's, and the costumes and scenery are exquisite. Checking out costumes is probably 90% of the reason I watch television and movies in the first place.
How was your weekend?
Oh, and I'll be announcing the winner of The Limited gift certificate Wednesday!