Fashion Week inspiration
Sometimes it seems like Fashion Week exists just to make us drool over clothes and accessories no one can wear for another four months. Thanks to the convoluted cycle of the fashion industry, the finery strutting down the runways in September won't be available in stores until February or March.
Howevah.
One of the reasons I pay attention to the designer shows is they always offer a bit of inspiration. Interpretation of a season's trend or even a single look doesn't have to be literal–it can help you think of different ways to put together items already in your closet.
For instance, I spotted this shorts and blouse combo on the runway at PPQ.
Is it the exact same look? Nope! I took liberties with fit and detail and did my own thing with accessories.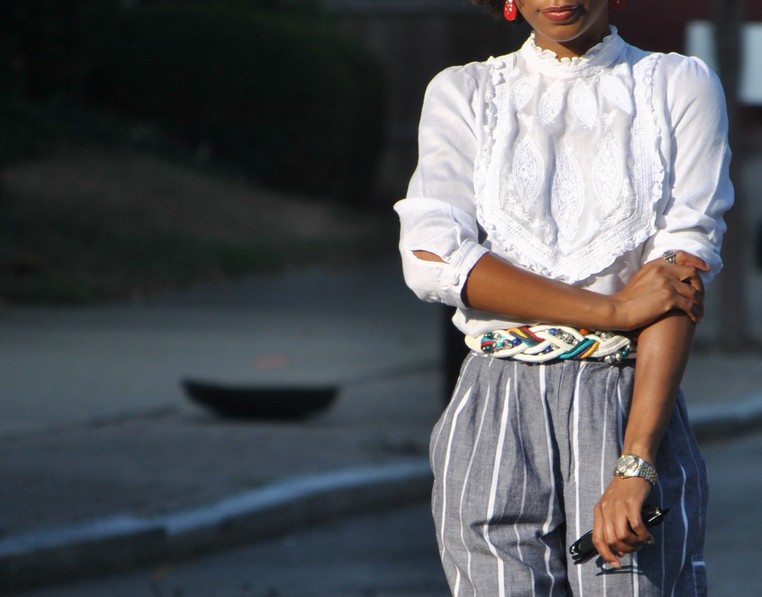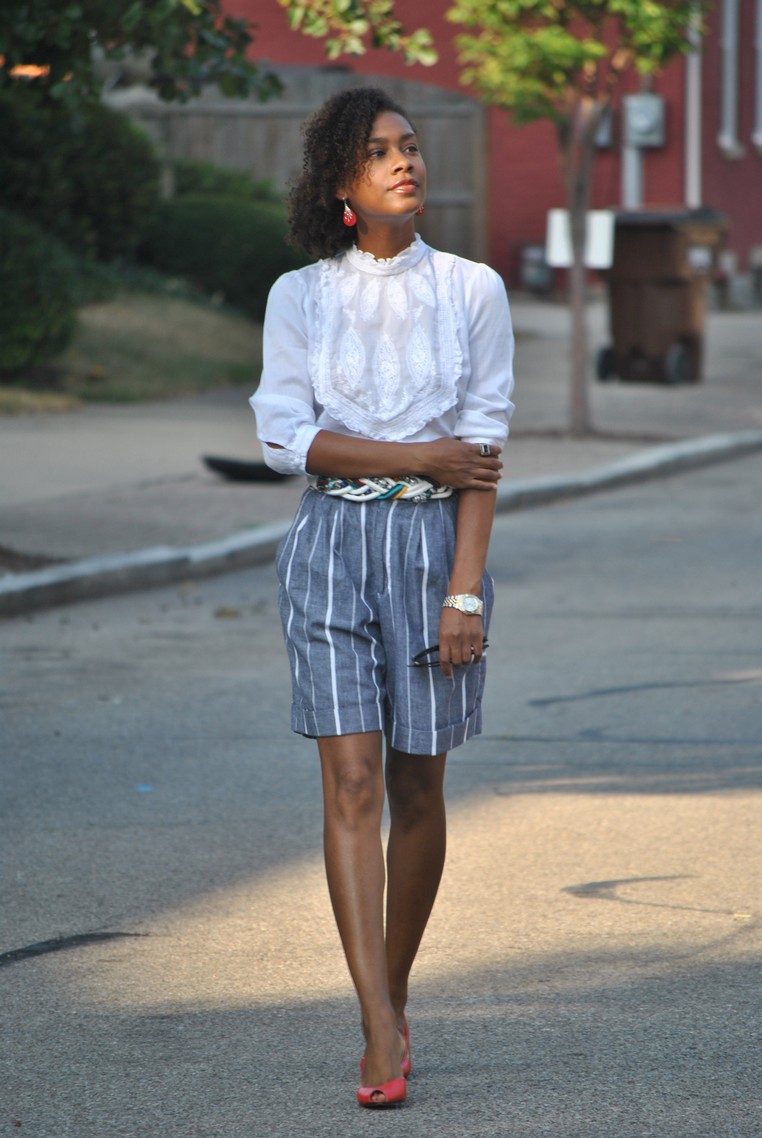 Thrifted blouse, shorts, belt, and shoes
Would I have thought to wear these two items together before? Probably not, as they reside in different parts of my "mental wardrobe." The runway look triggered the idea.
I also came across this look from Malandrino: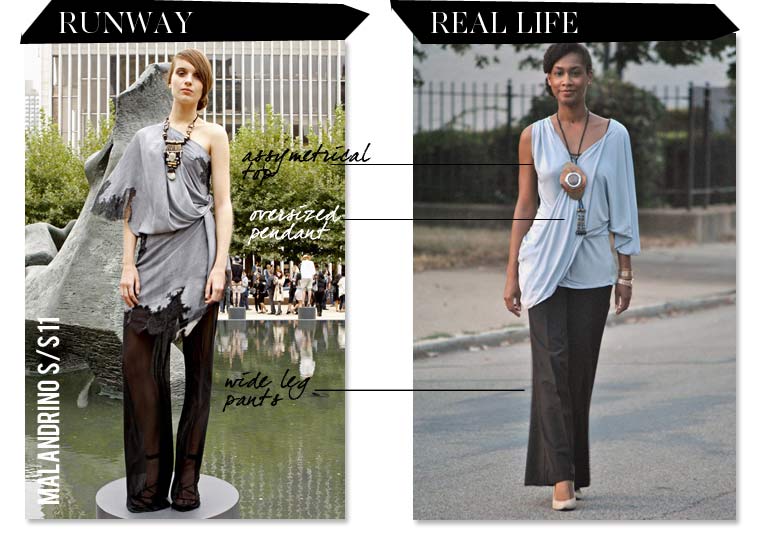 My first thought was "Hey, I have a similar top!" And while I don't have trousers made of sheer netting (does anyone?) and a huge necklace, it should be easy enough to find or create reasonable substitutes.
H&M top, The Limited trousers, vintage shoes, DIY necklace
See? The runway can be inspirational without being taken literally!
Do you pay attention to Fashion Week? How does it inspire you?