This old world is a new world
It's officially COLD with a capital K, so as I was browsing Style.com, I was inspired by the warm and fuzzy fur vests in a few of the Fall shows.
I don't buy new fur, but y'all know I can't resist vintage, so I decided to pull out the ol' Monchichi vest and high-waisted teacher pants.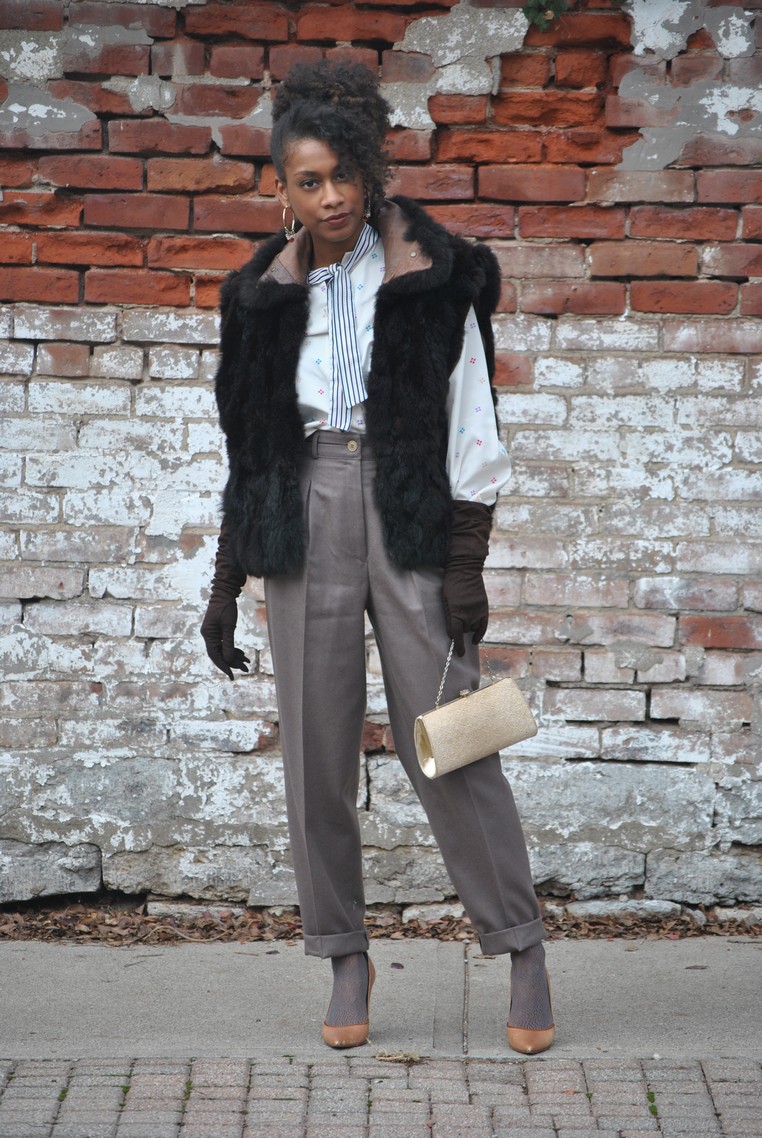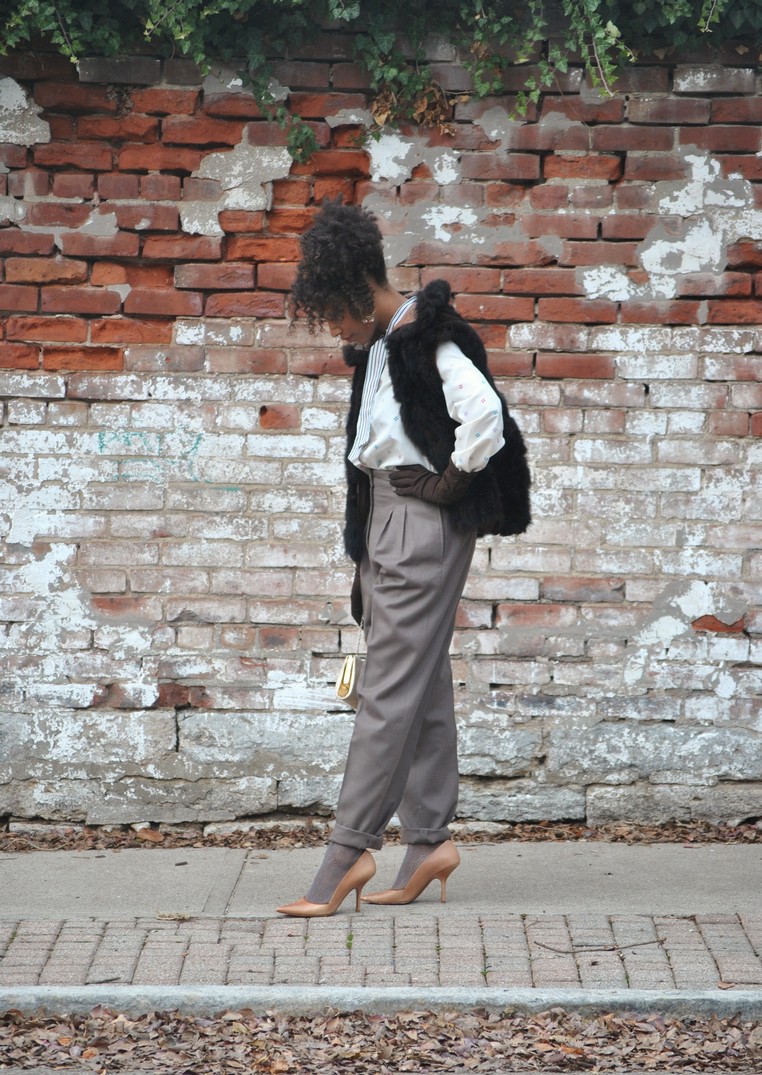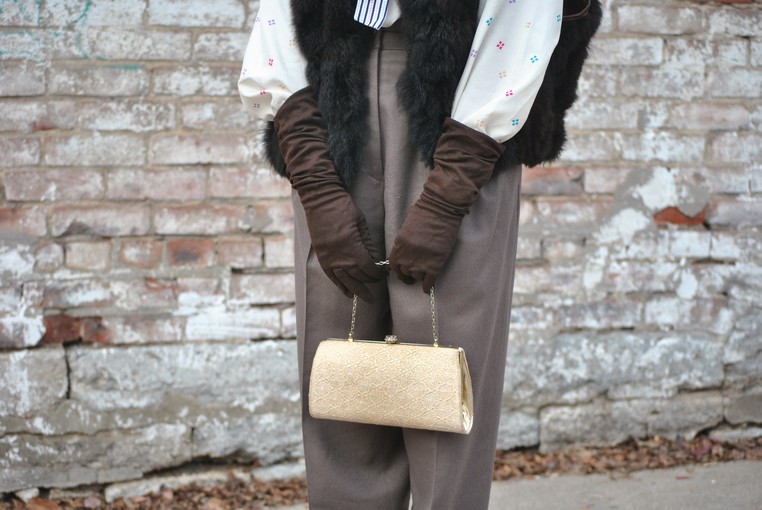 Vintage vest & purse, thrifted gloves, trousers & blouse, DKNY heels
I felt half '70s Charlie girl, half '40s screen vixen, and half burly woodsman. Yes, I have three halves, in addition to extremely sophisticated math skills, 'kay? Don't try to figure it out, IT WILL HURT UR BRANE.
Oh, and if you notice the icon over in the sidebar, The Style Sample is now part of Cincinnati.com Locals on Living! Woohoo! Be sure to check out the LIFE section to see what other local bloggers are up to!