Working Girl
Not, not that type of working girl. I'm talking about the ones in those movies from the '80s that show the newly minted career girl venturing into the great wide world of corporate America, finding frustration and satisfaction in their newfound ability to type 60 words per minute while wearing shoulder pads fit for a linebacker.
Yeh. It looked something like this: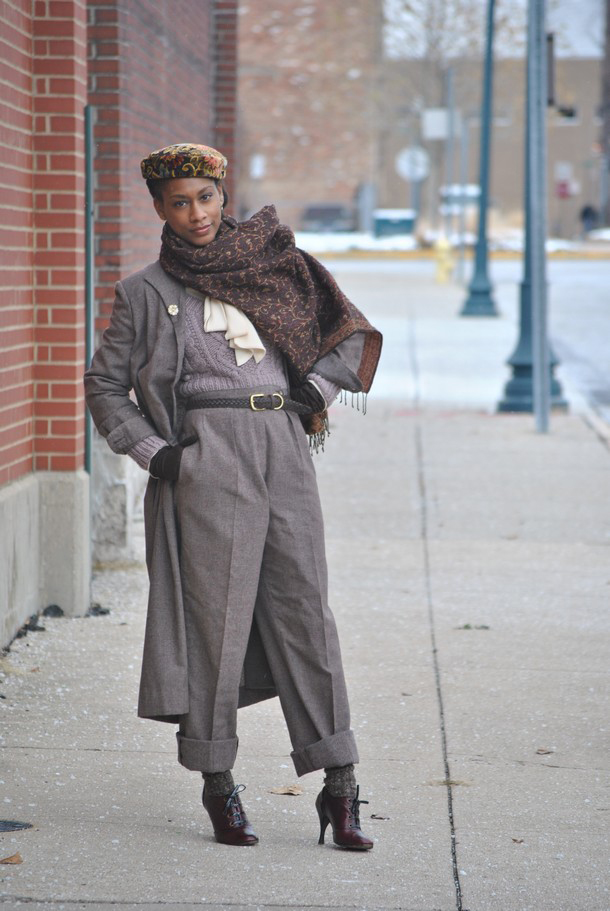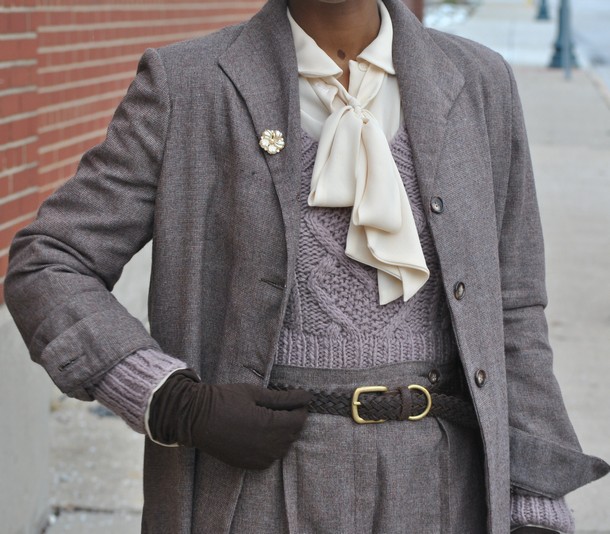 When it's cold, I am all about wearing sweaters whenever possible. It's easy to incorporate something cozy: the key is to stick to fitted shapes and layer thick fabrics over thin ones–not the other way around.
The "pin" on the lapel is actually a vintage screw-back earring that refuses to stay on my ear. Hey, it's gotta earn its keep…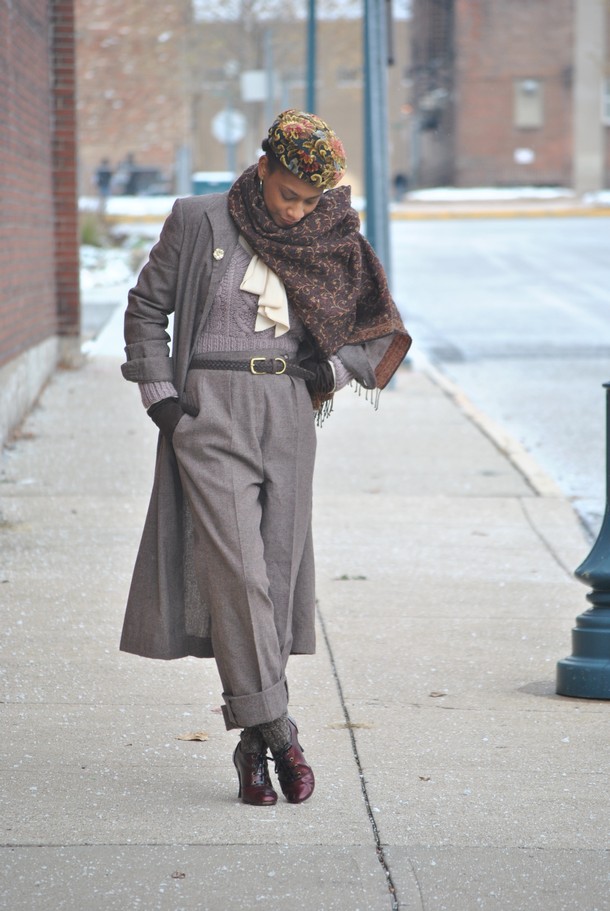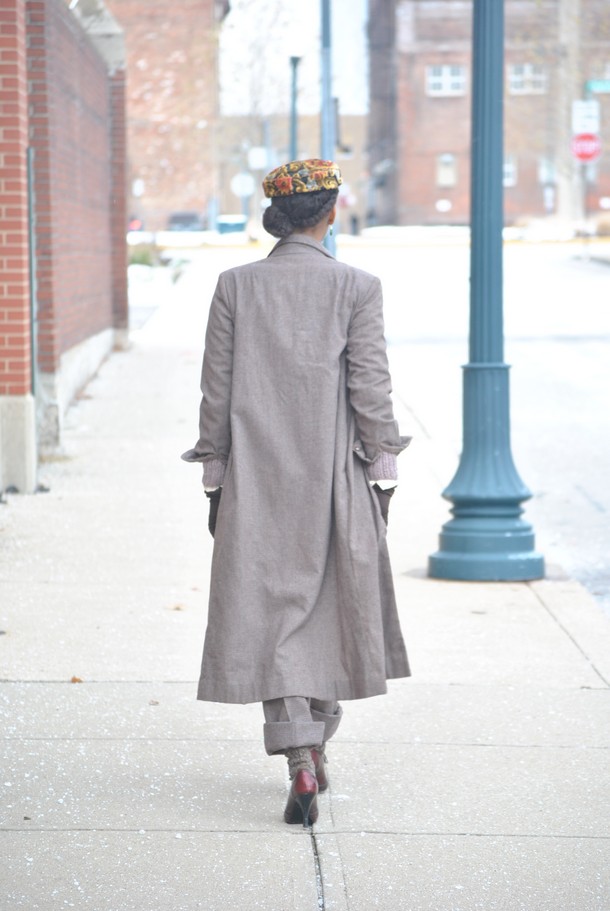 Vintage pantsuit from the theater warehouse sale; vintage blouse and earring; thrifted gloves;  H&M sweater; hat from the clothing swap; Pashmina Golden blarf; Charles David shoes. I'm wearing a lot of clothes.
Man, I miss the '80s!