Fashion Without Guilt logo
I keep meaning to share some of the design projects I've worked on over the past few months, so here's the first installment. One of my clients is Breck from Fashion Without Guilt, who I "met" (what do you call it when you meet people through the googlenet?) when she contributed to Style Sample magazine. Fashion Without Guilt is a fun site (with a very attractive and familiar layout!) that focuses on affordable fashion, beauty, and style for women who love quality fashion at a affordable price.
Breck got in touch because she wanted a new logo–something professional and fun but not too busy, perhaps using the acronym for Fashion Without Guilt. In the creative brief, she noted that she wanted "a uniform, clean feel."
Based on her input, I created two very different concepts, and after only one revision, was ready with this: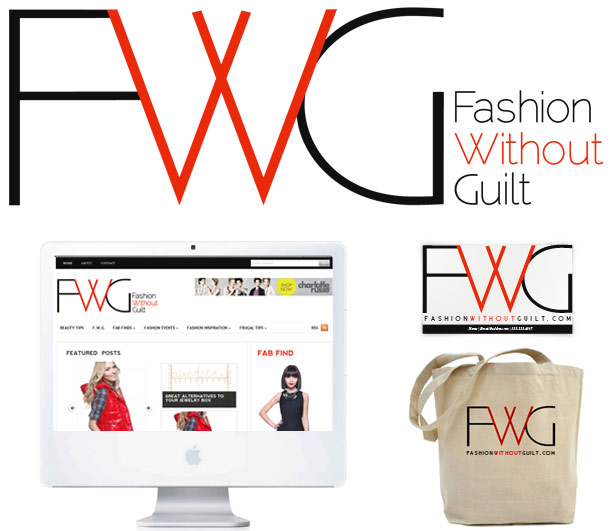 I created print and web-ready versions of the full logo–which can be used on anything from business cards to branded merchandise– as well as the site header and standalone acronym for the Fashion Without Guilt Facebook page. Breck was thrilled with the results and the fast turnaround, and sent a lovely testimonial, saying
The two concepts that I received were exactly what I was looking for. Her level of professionalism and timely responses will make me a CUSTOMER FOR LIFE. She is my Internet Mary Poppins.
My pleasure! Thanks for letting me share this project!