Under Consideration
Okay, so I'm seriously considering getting a real hair cut. By seriously, I mean for the past two days, which is A REALLY LONG TIME, GUYS, especially considering I usually just grab some scissors and start hacking. Which is a big part of the reason I need a real, professional, non-jacked up hair cut now.
I was browsing the Internets for ideas, and came across several pictures of Tanika Ray, whose 'do I've always admired. I love the shape!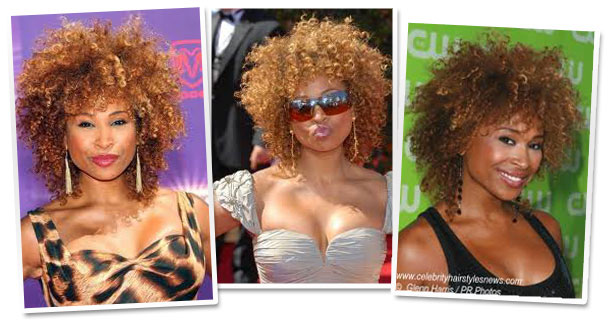 The hard part is finding a good stylist who'll know what to do with my hair. The last time I got a "real, professional" cut (about 2 years ago), the guy–who was supposedly used to working on natural hair–tried to dry-comb my hair WITHOUT MOISTURIZER (fellow naturals know that's a huuuuuge no-no) and cut off about 3.5 inches when I asked for a half-inch trim. Suffice it to say I'm wary.
What do y'all think? Could I pull off this cut?