Cincy Fashion Week Report: Part Deux
Cincinnati Fashion Week continued in full force after my coverage of Part I!
Graphic Fashion
On Thursday, Landor held a block party in the alley beside their offices to celebrate the unveiling of a new window display based on the synergistic relationship of graphic design and fashion. I'm all about THAT!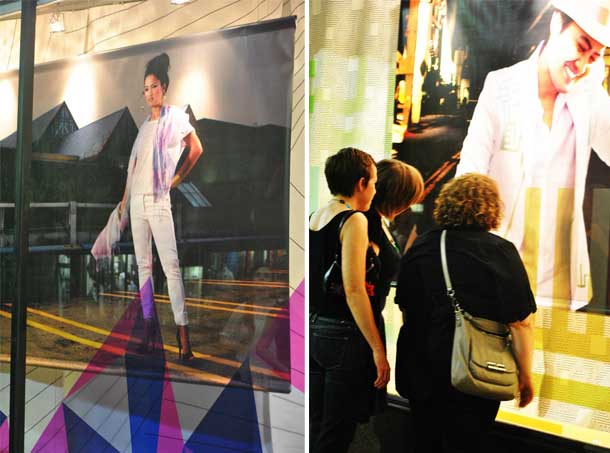 Landor's windows are always a point of interest–everyone gathered around to see the creativity on display.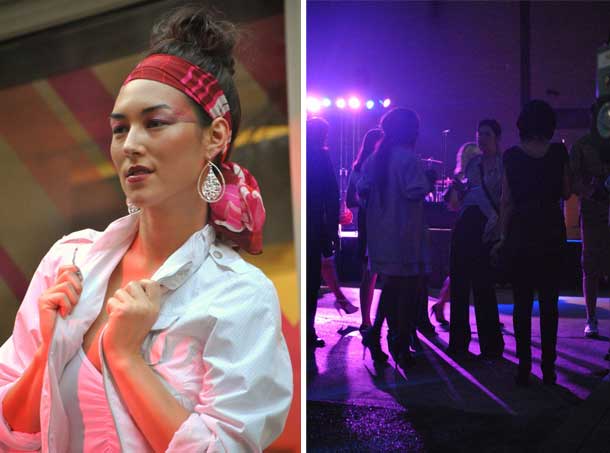 Like most Fashion Week parties, the place was rife with music, booze, and beautiful people!
Le Grand Finale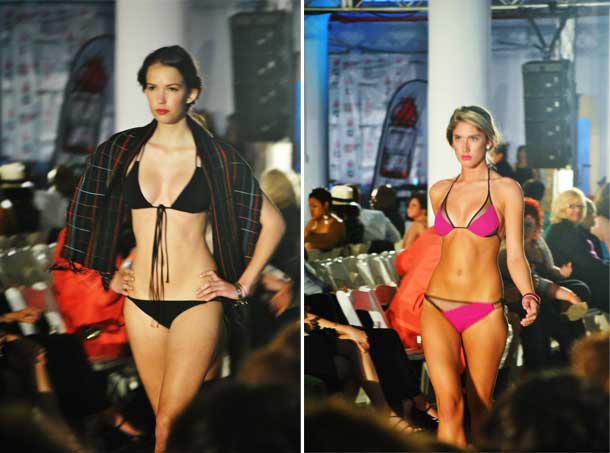 Lovely bathing suits (and a reminder to lay off the cake) by New York designer Cala Ossidiana
I arrived at The Edge (how long has that been under construction, anyway?) a little late because I was at a party, but managed to catch the tail end (ha!) of the first part of the show.
There were drinks, makeup lessons, a beautiful view of the city, and plenty of room to roam around and check out people's outfits–the crowd was primed!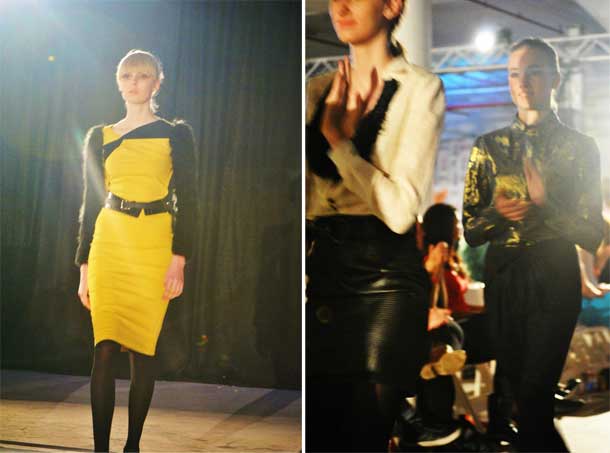 AmareSinh on the runway
When the show started again, I really enjoyed Philly designer AmareSinh's collection–lots of architectural shapes and edgy femininity. Since I'd arrived en retard, I missed Laura Dawson's wonderful presentation (she's one of the most adorable people EVER) and planned to see it at the Merchant Fair at Brush Factory on Sunday, but it was rainy and cool all day, so most of my time was spent like this: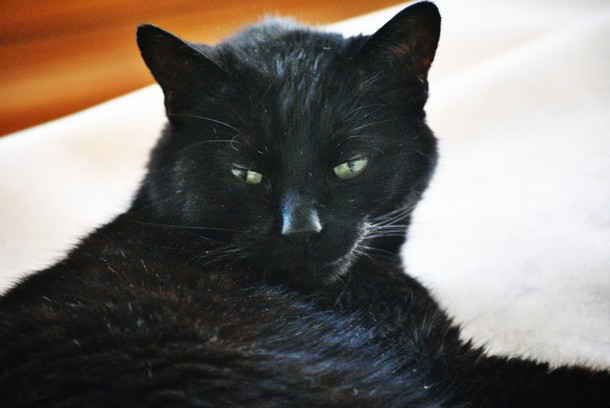 "What? You want me to get UP?"
Sometimes Beau has the right idea.
You can find more CFW coverage at 5chw4r7z, Style Edit, and The Fagazine.