Shop Around: Atomic Number 10
Sometimes when I'm out shopping, I see things I like but can't fit/can't afford/have no business even looking at. Being the generous person that I am, I thought I'd share some of my favorite finds in hopes that these items find a good home!
This time around, I hit Atomic Number 10 (Style Tour stop #1!) in search of pants, shorts, and tops for my DIY collection: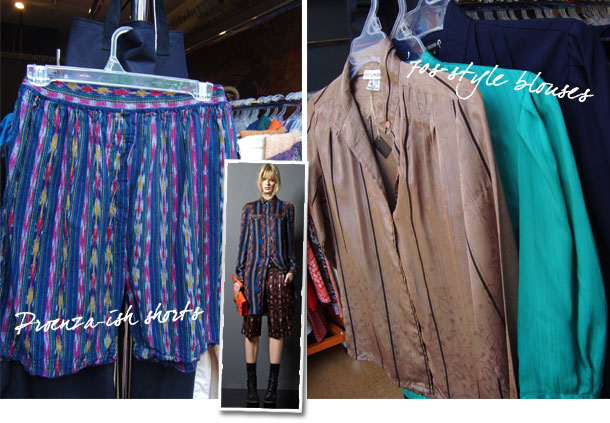 I found a pair of Proenza-worthy ikat shorts (unfortunately too large for me) and a nice selection of floaty '70s secretary blouses.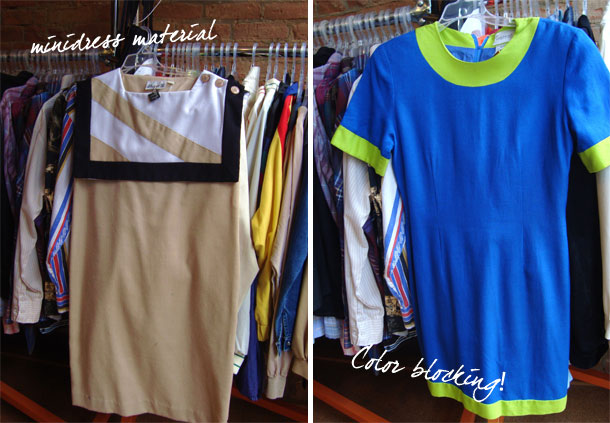 I'd love to see this bib dress taken up a few inches for a cute minidress, and the colors on this sheath are a perfect example of the color blocking trend.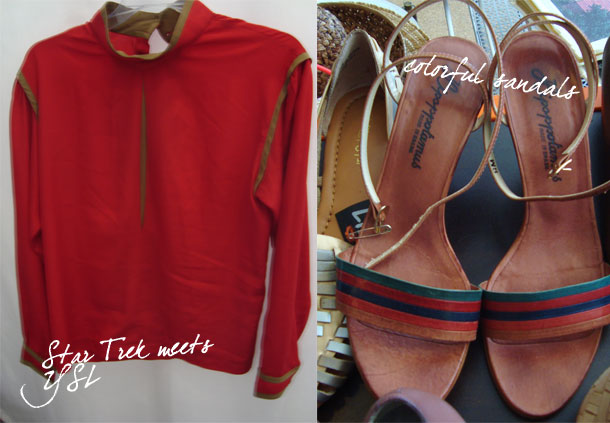 I just KNEW I was going home with this Star Trek uniform-meets-YSL blouse, but it was a bit too big, and if those colorful heeled sandals are still there the next time stop in, I'll consider it fate–even though they're a size too big (they're 8s).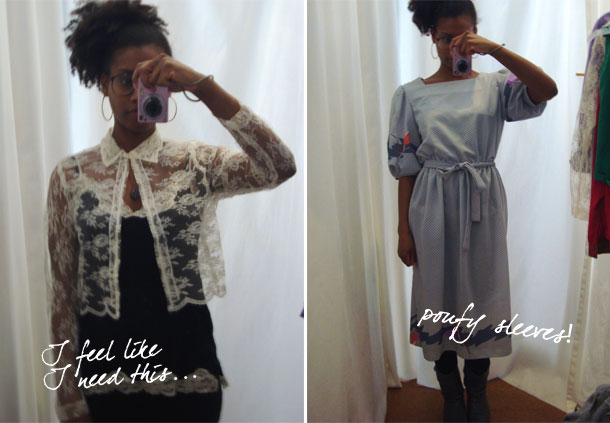 I plan on getting this lace crop top as soon as I figure out what to do with it (unless someone else gets to it first), and a size medium someone needs to snatch up this dress if only for the poufy sleeved goodness.
Nothing I looked at was over $20, so if you see something you like, go for it!