Song of the Flea
Last weekend wore me out! I'm talking…
Little Black Dresses
On Friday, Cincy Chic hosted an event at Coney Island's Moonlite Gardens (where I haven't been since elementary school) to celebrate Summerfair and the ubiquitous Little Black Dress.
I ran into plenty of bloggy-friends (what the heck am I supposed to call people I met on the internets?) including Amy, Sara, Kasmira, Asha, was impressed with the lovely atmosphere and the dresses in the fashion show, and might've gotten a little carried away in the photo booth.
City Flea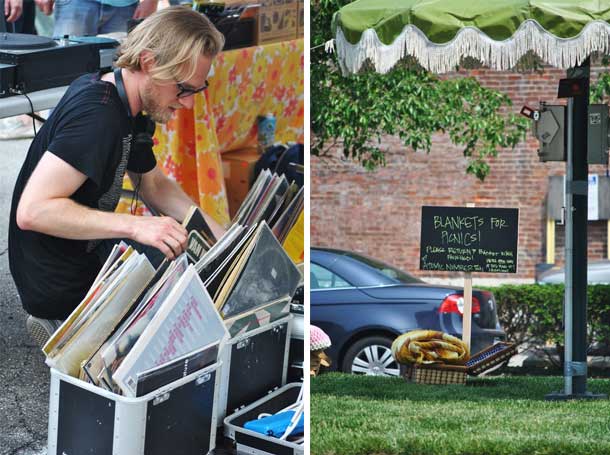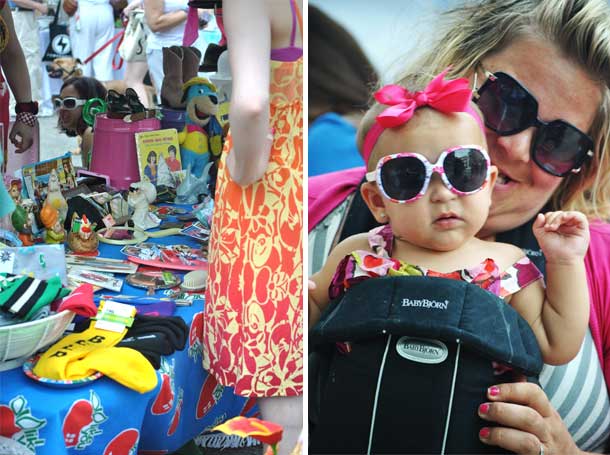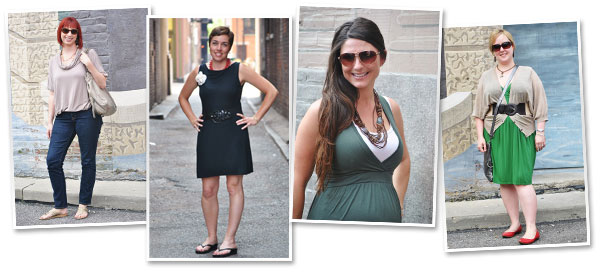 On Saturday morning, I headed down to The City Flea to snap some pictures of the action.  There was a DJ, a picnic area, and a selection of neat crafts and tasty treats for sale for the crowd to enjoy. The lay-deez brought their style A-game, with maxi dresses being especially popular!
Tri State Antique Market
On Sunday, Kasmira invited a group of folks to the monthly Tri State Antique Market in Indiana. I'd never been, and we set off with visions of $1 jewelry dancing in our heads.
We raided the $1 bins and came away with some pretty good junk! I was obsessed with a rhinestone tiger bracelet (it "bites" its tail at the clasp) and wooden type blocks, and came thisclose to buying a Sweet Valley High board game. I was always Lila when we played at slumber parties–Liz was such an annoying goody-goody and Jessica was a straight up sociopath, but at least Lila OWNED her crazy.
KI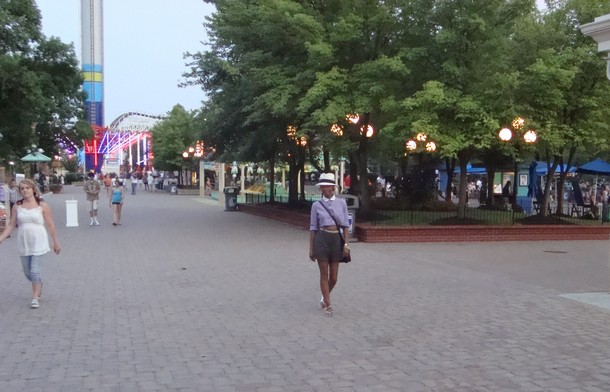 I finished the weekend with a Sunday evening trip to Kings Island, where me and FriendBoy rode the heck outta some roller coasters and had funnel cake for dinner. It was fantastic, but we were the only people over 18 in line for The Diamondback after 8pm. I'm CLEARLY getting too old for this–I'm exhausted!
How was your weekend?