Weekend Photo Diary: Booty Fights and a Photo Shoot
Busy weekend! I headed to Fountain Square on Friday night to snap some pictures and check out the Indie Summer show.
Cincy Brass got the party started, and Big Freedia? Big Freedia turned it into a Par-TAY with a capital P, with multiple simultaneous booty fights happening on stage. Seriously, if you don't know about New Orleans bounce, you have to check her out. Azz everywhere, indeed.
The City Flea
On Saturday, I stopped by The City Flea to take some street style pics for A-Line, browse, and of course, eat.
Once again, people brought their fashion A-game, and now my new goal in life is to get my hands on that icing squeezer thingy (mmm, buttercream) so I can eat it straight out of the bag. Thanks for the motivation, Jess!
Photo Shoot
On Sunday, I piled a bunch of clothes and shoes in my car and headed over to Falling Wall condos to style a photo shoot for A-Line magazine.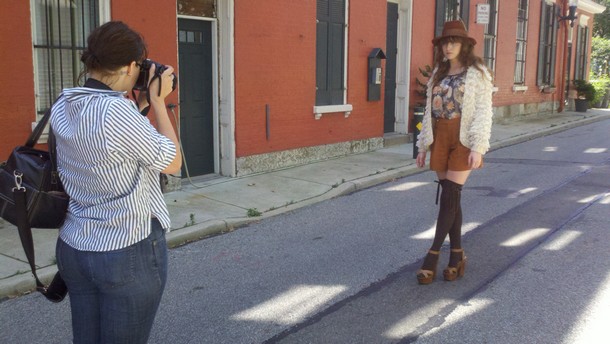 It was crazybusyfunexhausting, but the models, photographer, hair and makeup artist, and magazine girls were so fantastic, it was a blast!
How was your weekend?