Fashion Recovery
Whew! I'm still recovering from last night's activities, but I thought I'd share some pictures of the fun/mayhem:
FNO Cincy
At Saks pre-Fashion's Night Out. First, how cute are the ladies working there? Second, how badly do I need (yes, NEED) this feathered bag?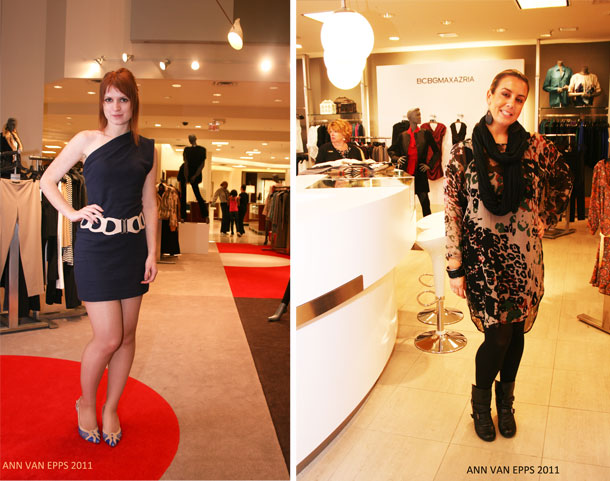 My friend, photographer Ann Van Epps hung out at FNO Cincy and took great pics of the stylish women there. I didn't realize the store itself would be such a gorgeous backdrop…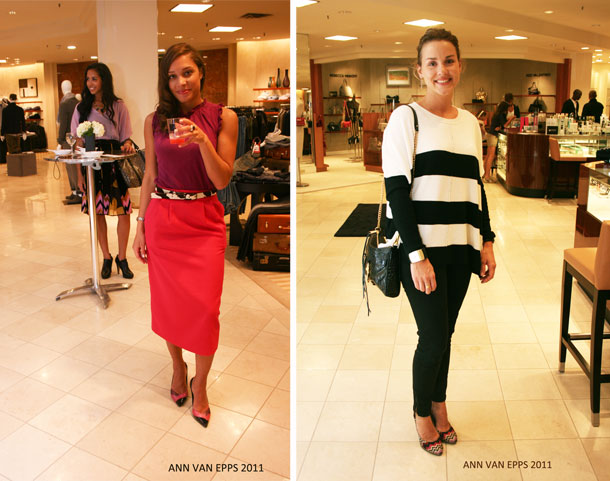 The beautiful girls of Style Edit (remember my interview with them here?) and a guest wearing my favorite–black and white stripes–and gorgeous Missoni (?) heels.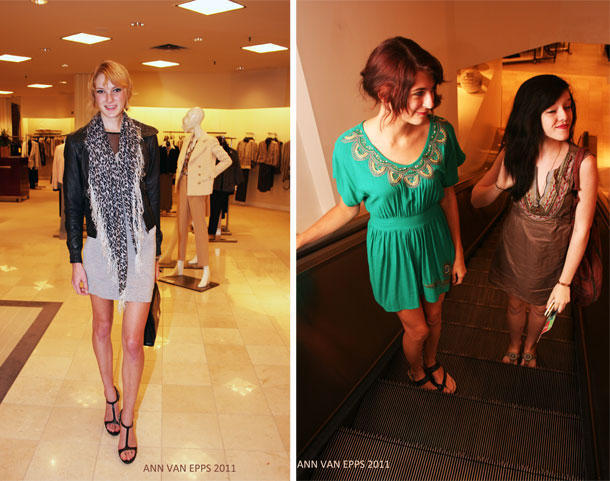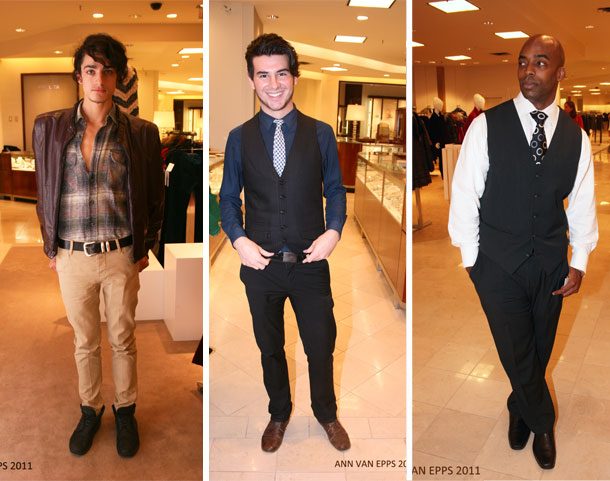 Don't forget about the guys! Given my love of menswear, a lot of my style inspiration comes from dudes anyway.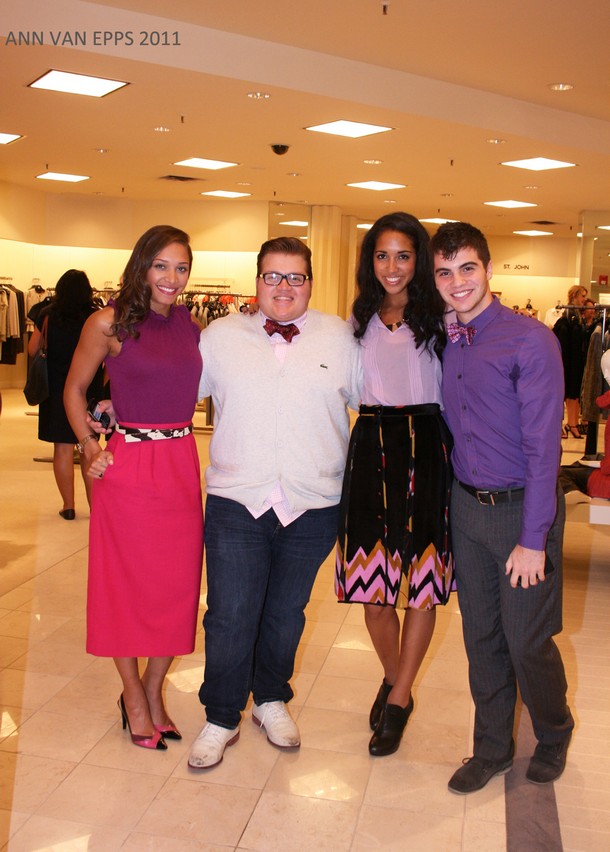 Blog buddies (well, what am I supposed to call them?) Marsha and Brock of Style Edit and Zach of The Fagazine with a friend. Cuteness!
Thanks to Ann for the wonderful pictures!
The Fashion Event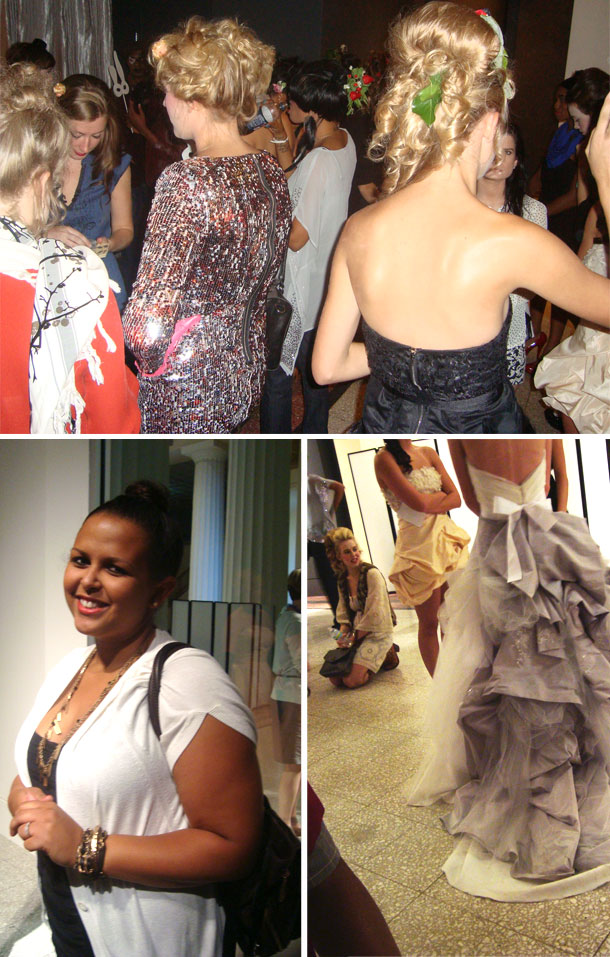 There was a lot of crazy hair backstage at the fashion show for A-Line, but Ashlee of amellostyle styled our Stop Traffick Fashion tees to a…well, to a T!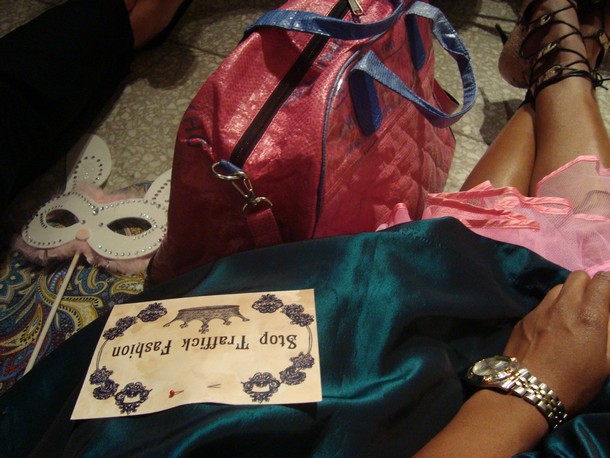 Waiting to walk the runway at the fashion show…
It was fun. I'm exhausted. Have a great weekend!