Tumblr Tuesday: Biodomes and Block Heels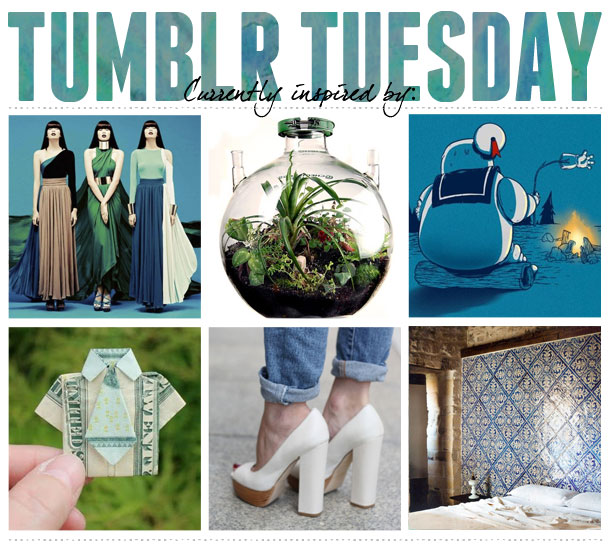 I'm obsessed with the colors and shapes and general overall perfection of these Martin Bautista designs; A self-sustaining biodome is probably the only type of indoor greenery I could keep alive; Stay Puft has been amusing-yet-disturbing since Ghostbusters, and this Soylent Puft illustration is no exception; There's gotta be something clever to say about the correlation between clothing and cash represented by a shirt made of money; A block heel looks so much fresher than a stiletto right now; I'm currently in a place mentally where I need to be in that place physically.
Find more creative inspiration at stylesample.tumblr.com!
If you're in Cincy, I hope to see you at PopShop + vitaminwater tonight!