How To: Wear Socks and Heels Like a Grownup
So, I've talked about the whole socks with heels trend before, both here and on a Fox 19 segment about the shoot I styled for A-Line's August issue. After we finished the TV clip, Fox 19 anchor Sheila Gray seemed a little skeptical about the idea of wearing socks and heels as an actual adult person with, you know, A JOB. I told her I'd prove it can be done!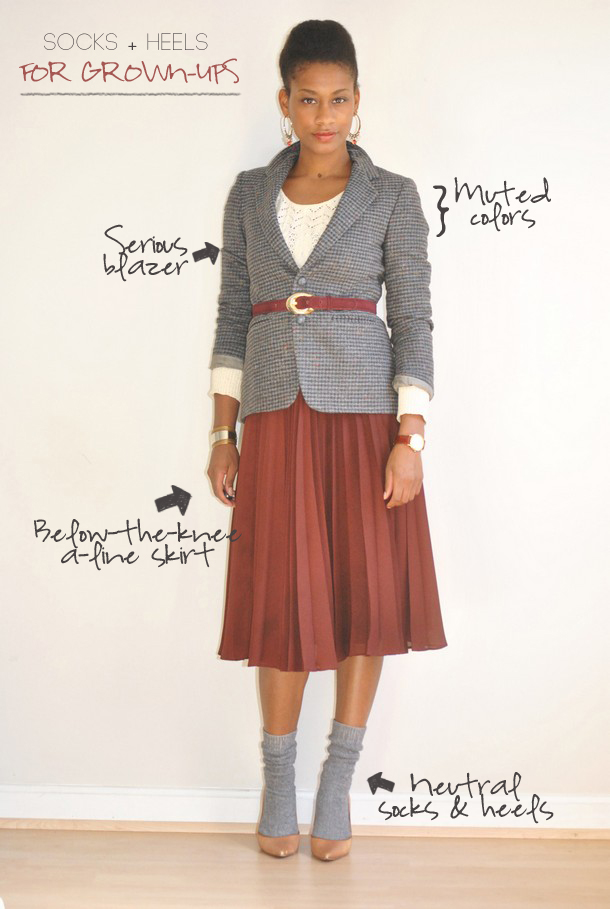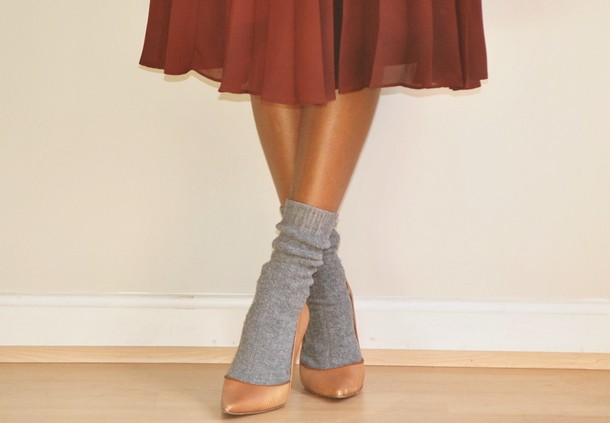 Thrifted blazer, belt & sweater; Moda International skirt; DKNY heels
Remember…
The key to NOT looking like jailbait is all in the styling.  A few tips: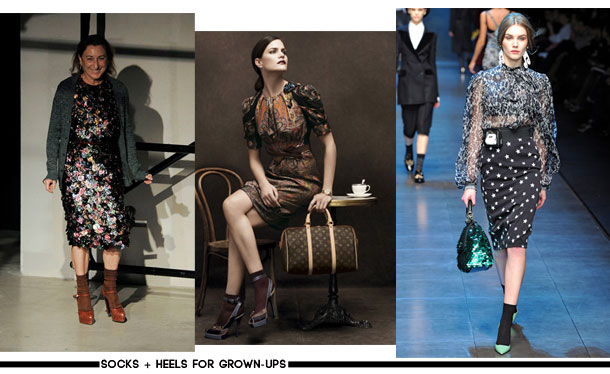 Images, Style.com
> Stick with neutrals like black, gray, and taupe. This goes for the socks and shoes.
> Socks should hit 2-3 inches above the ankle. Much lower and they look like '80s-hooker babydoll socks, much higher and they look too Catholic Schoolgirl. Not that there's anything wrong with that, but we're keeping it PG for the office here.

> Wear a blazer, they make anything look more serious. As a matter of fact, your entire outfit should be serious and business-y. Think structured jackets and Roland Mouret-worthy dresses.
> Wear with a skirt that's knee-length or longer. Nothing too poufy–you don't want to look like Sailor Moon. An a-line or pencil skirt works best.
What are your tips for wearing this trend the grownup way?