Tumblr Tuesday: Wicked Witches and Wrapping Paper
Please pardon my absence as of late–I've been off earning my official Bad Blogger Badge. I recently went from working like crazy to find a job to working like crazy because I have too many jobs. Since my schedule is not as flexible as it once was (*sheds a tear*), I'm thinking I'll go back to posting three times a week like when I first started blogging–maybe Tuesday, Thursday, and Saturday? In any case, I appreciate your patience. Now, on to some creative inspiration!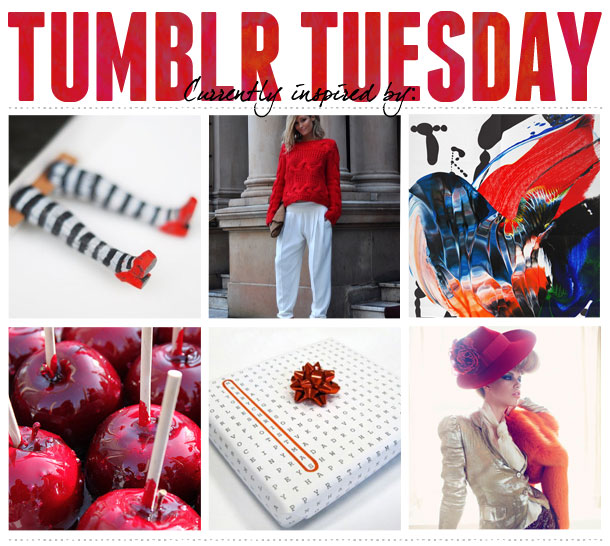 A bookmark commemorating poor Nessarose's demise; See, holiday colors CAN be worn in a stylish, non-corny way; Just one variation of an incredible abstract brand identity; Gold lame worn with orange fur and a fedora the size of a small island looks over-the-top in the best possible way; Wrapping paper that doubles as a word puzzle appeals to my inner nerd; It's barely November, but just the idea of candy apples makes me miss summer.
Find more creative inspiration at stylesample.tumblr.com!