Current Obsession: Liberty Print Dunks
You guys! How come no one told me these Liberty x Nike trainers existed? I'm in LURVE!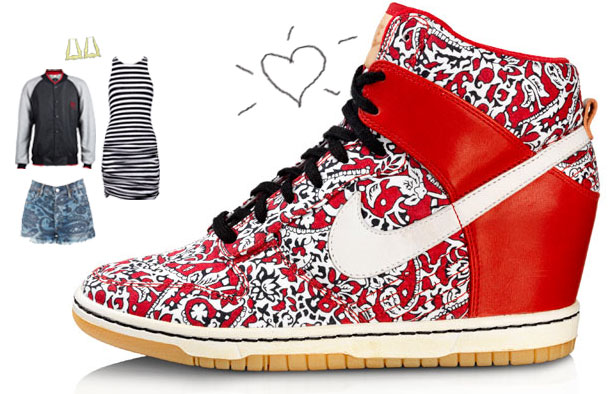 I've been skeptical about the whole wedge-sneaker thing since Isabel Marant started the trend (will we just look back on these with shame, the way I look at the platform Skechers I had to have after seeing Mya's Moving On video back in the day?) but my mind is now CHANGED. My obsession with them is bordering on the obsession I had with the Nike Air Diamond 1s (aka Deion Sanders) circa 1993, and for the past week I've been picturing them with everything from cutoffs to mini dresses.
What do y'all think? Are they too much or just-right-for-now?