Remember that blue leather skirt?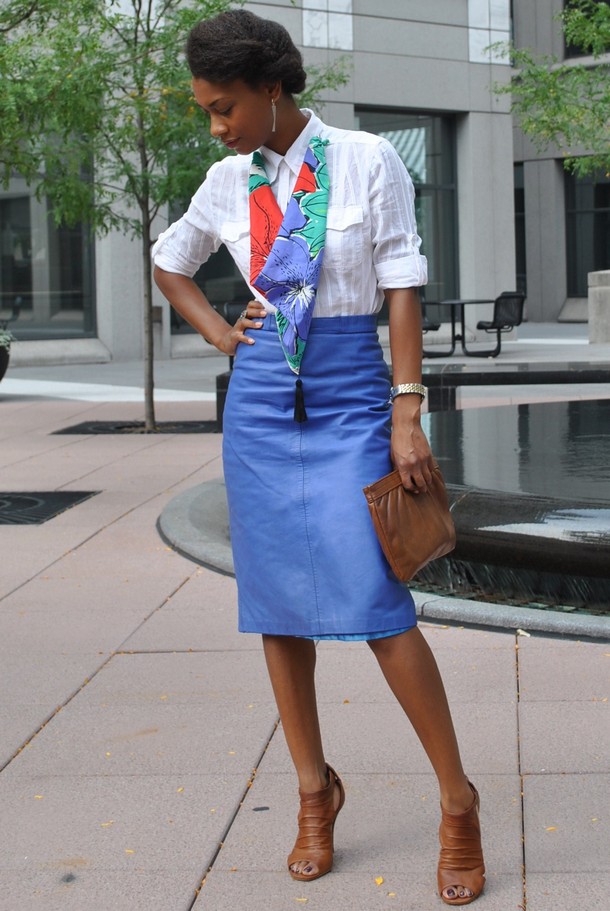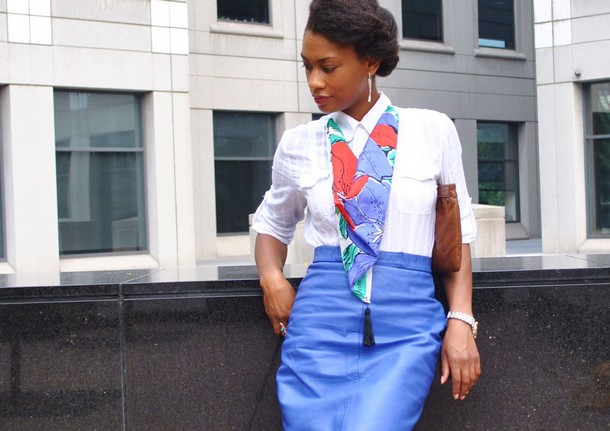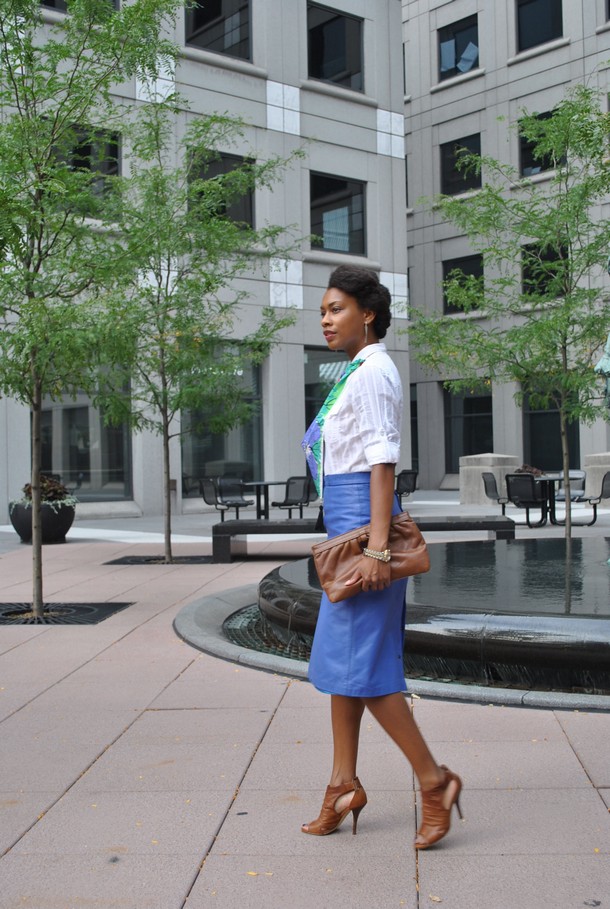 Vintage skirt and bag; Gap shirt; Steven heels; DIY scarf necklace
I can never resist wearing my new stuff right away–even when it's not really new.
Speaking of vintage, I'll be part of NVISION's fashion show at the Symphonic Stylings fundraising event at The Electric Warehouse this Saturday! Do not even get me started on some of the beautiful vintage dresses I tried on during my fitting–you don't want to miss this show!  Bonus: You can get discounted tickets via Soapbox here.