Current Obsession: '90s Makeup
Ah, the '90s. Back then you couldn't flip a page in a fashion magazine without coming across some starlet or supermodel raving about Benefit Benetint or Stila Convertible Color , sporting matte skin and lips in various shades of cocoa and beige.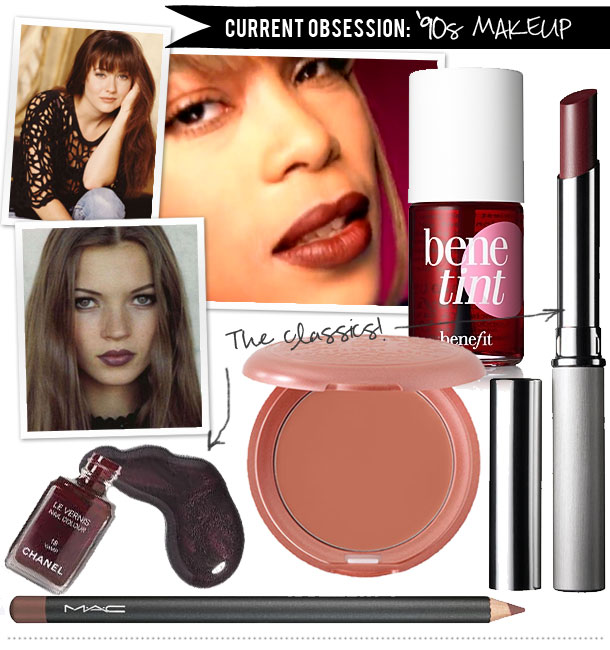 I remember desperately trying to copy the the makeup I saw on shows like 90210 and in TLC's 'Creep' video, but despite spending tens of dollars in the Bonne Bell/Wet 'n Wild section of the local Phar-Mor, never quiiiiite achieved the look.
Around 8th grade, I got bold and splurged on Guerlain Terracotta, giving the elderly lady behind the counter at Lazarus a reason to eye me suspiciously and wonder why this little black girl was spending $30 (a lot of money to me at the time!) on bronzer, of all things.
Surprisingly, there are a few products from that era that I still use–my Clinique Almost Lipstick in Black Honey and MAC Spice Lip pencil still get some play, and Chanel's classic Vamp (aka Rouge Noir) is on my shopping list for Fall.
Am I being overly nostalgic or do you have a favorite makeup trend from the '90s?