Photo Diary: Sand Dunes and Tapestry Shoes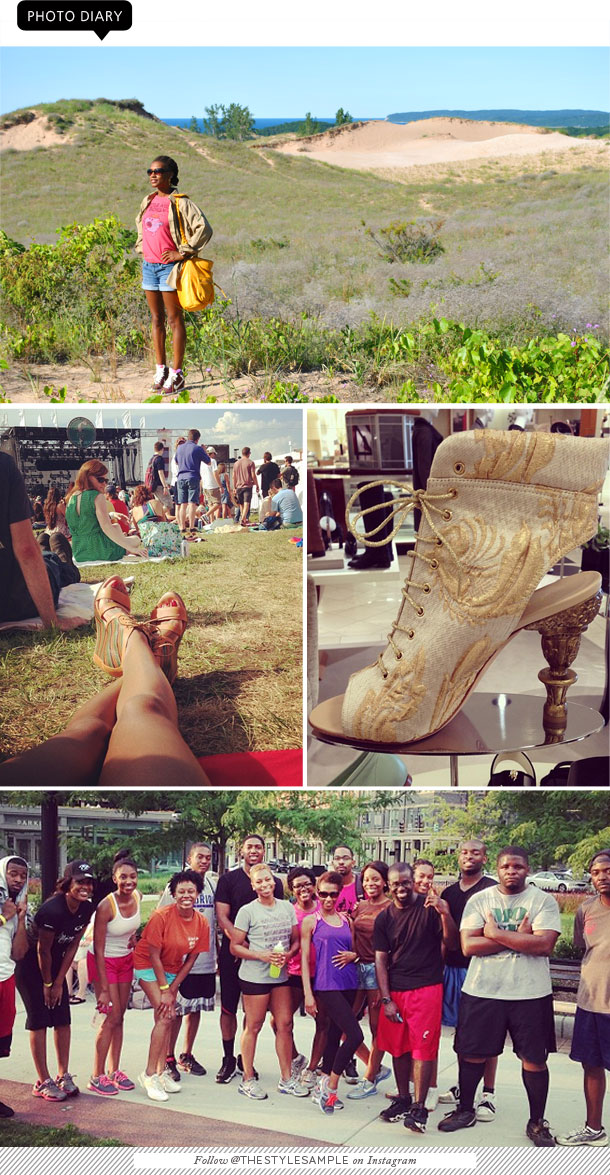 Lately I've been hiking up sand dunes around Lake Michigan (in the Nike wedges, no less–but ONLY because it wasn't a planned hike), hanging out at music festivals to see The Black Keys, ogling fabulous shoes I can't afford even on sale, and playing kickball in the park like an overgrown-yet-hilariously-uncoordinated kid.
What have you been up to?
Follow thestylesample on Instagram for more fashion and foolery!