Do Stuff: ROCK, a Masquerade, and Kweli
Bored? Fed up by business as usual? Dissatisfied with your social life? Fear not! Here's some stuff to do: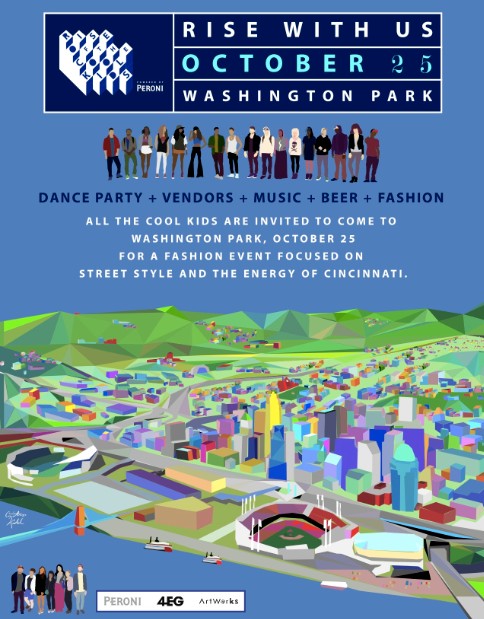 What: Rise of the Cool Kids
When: Friday October 25th, 5PM – 7PM Happy Hour, 7-11 Fashion show and dance party, 11PM – 2AM After Party
Where: Washington Park, 1230 Elm Street in OTR
Why: Digital fashion show + Washington Park + Dope beats = why NOT?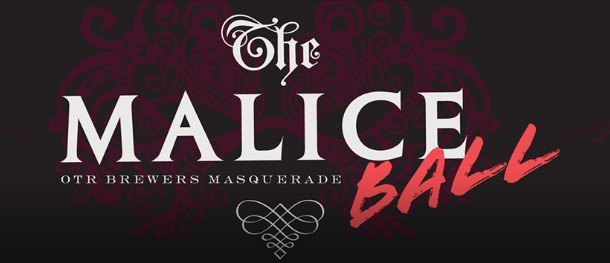 What: The Malice Ball: OTR Brewers Masquerade
When: Saturday October 26th, 8pm to Midnight
Where: Christian Moerlein Brewing Co., 1621 Moore Street in OTR
Why: It's a MASKED BALL, people. This is the closest our generation will get to Capote's Black and White Ball or the masquerade balls of the Dukes/Lords/Viscounts of yore, so get on it.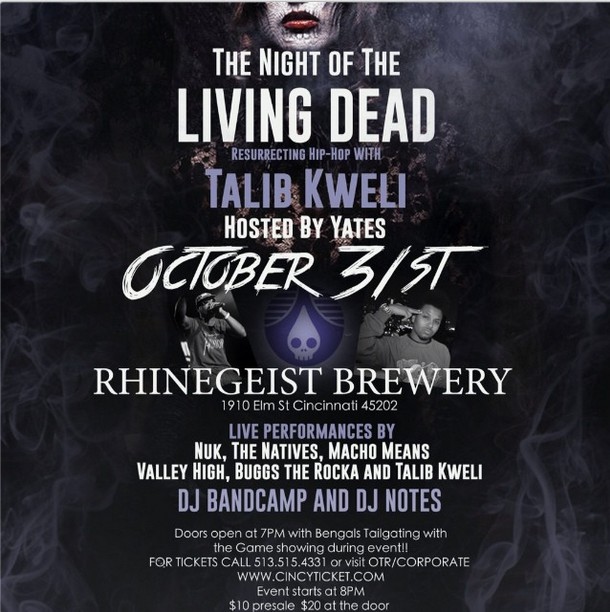 What: Night of the Living Dead with Talib Kweli and Buggs tha Rocka
When: Thursday October 31st, 7pm to Midnight
Where: Rhinegeist Brewery, 1910 Elm Street in OTR
Why: Kweli. 'Nuff said.
Have fun!