Do Stuff // New Event Calendar!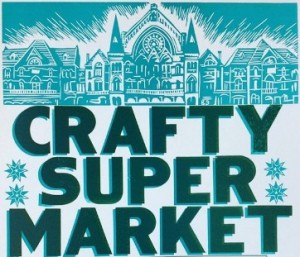 With Thanksgiving less than a  week away, we're officially in the Holiday Season, which means lots of events poppin' up everywhere. This time of year, "events" usually translates to parties and shopping–which is fine with me! There's so much going on that it would be impossible to share everything without putting some sort of calendar in place, so guess what I did?  Added a calendar! There's a short list in the sidebar, or you can go to the full Calendar page for details. Consider this my gift to you.
If you need to get some shopping done, you're in luck: check out Crafty Supermarket, BuyCincy Holiday Event, or Main Street Merry Market. When you're ready to leave that 9-to-5 up on the shelf and just enjoy yourself (I couldn't resist), join me at the Cincinnati Magazine Best of the City party or spread some holiday cheer at SantaCon.
Let's get merry!