Work // Presents and Presentation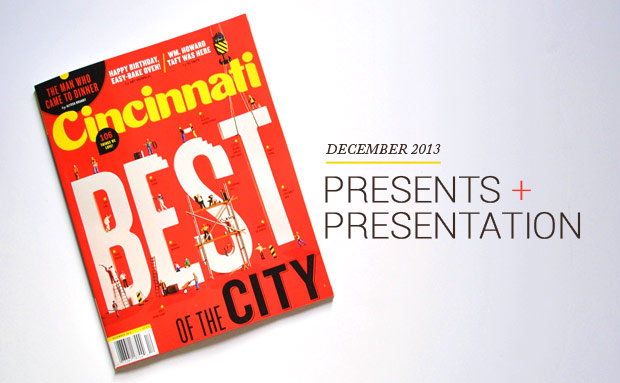 The December issue of Cincinnati Magazine is out! This one was a toughie–in addition to writing a few Best of the City spots, I put together a pretty darn extensive gift guide, a fun tabletop setting with plenty of party-worthy barware, and pulled massive amounts of jewelry for both the monthly and Wedding mag (coming soon) photo shoots!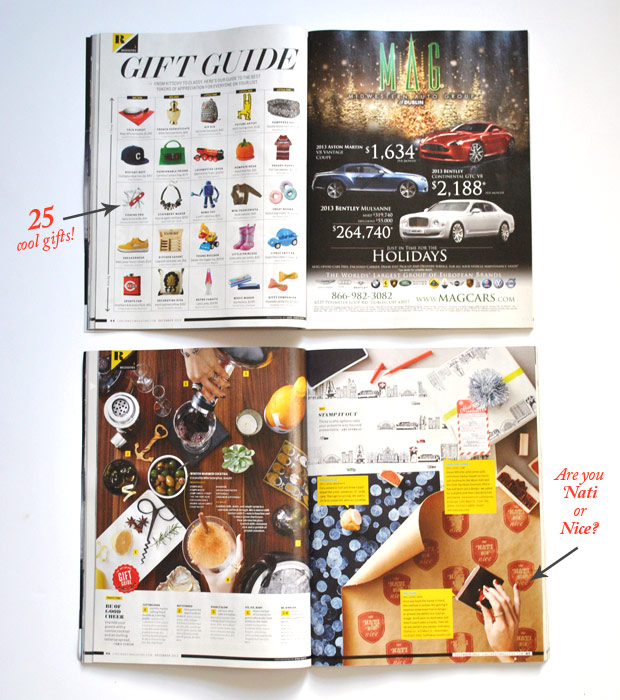 Fun Facts:
I visited over 30 shops to find the best of the best  for the gift guide. If it's out there, I've seen it–so if you need to know the best place to get a certain type of something for a certain type of someone, I'm your girl!
We used hand models for the "Bartaining" shoot, which meant I needed to select the models, provide the manicurist with instructions for the nail art (thanks, Mitchell's!), and pull rings and bracelets for the models to wear. At the shoot, we played around with the tabletop arrangement several times until everything was just so! Unfortunately, we did not drink any bourbon. Boo.
The hands using the Etch-A-Sketch for the Best of the City opening page are actually our Design Director's! I pulled stacks on stacks of bracelets and rings for that shot, and played around with the accessories beforehand to see what worked.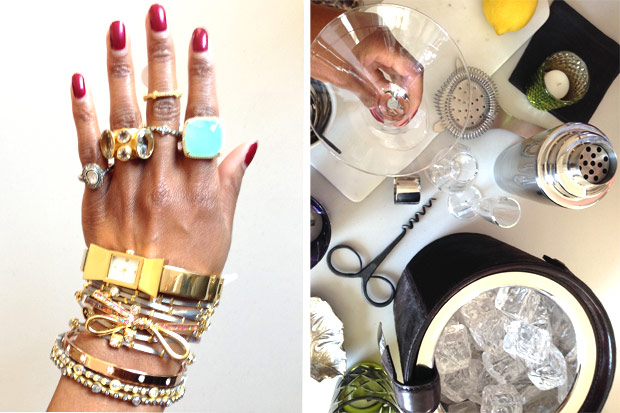 Check out the December issue on newsstands now, and get tickets for the annual Best of the City party coming up on December 5th!