The heat is on
On Saturday, I hit u.swap, a clothing swap put on by U-Turn Art Space and vintage shop Chicken Lays an Egg (check out co-owner Jessy's blog, Mascara or Motoroil).
Surprisingly (to me), I found ten items I was ready to part with–I have a hard time letting go of clothes–and managed to bring home a few new things in support of what I've decided to deem "sustainable shopping." What? It's a real movement.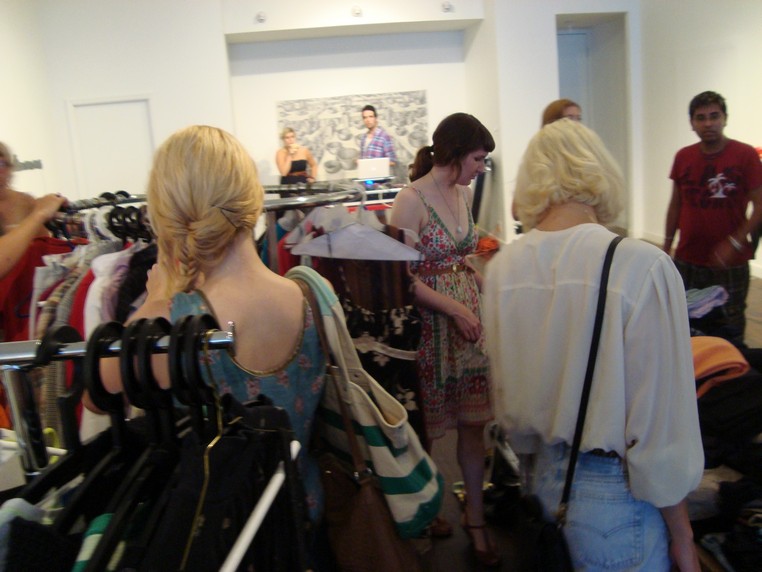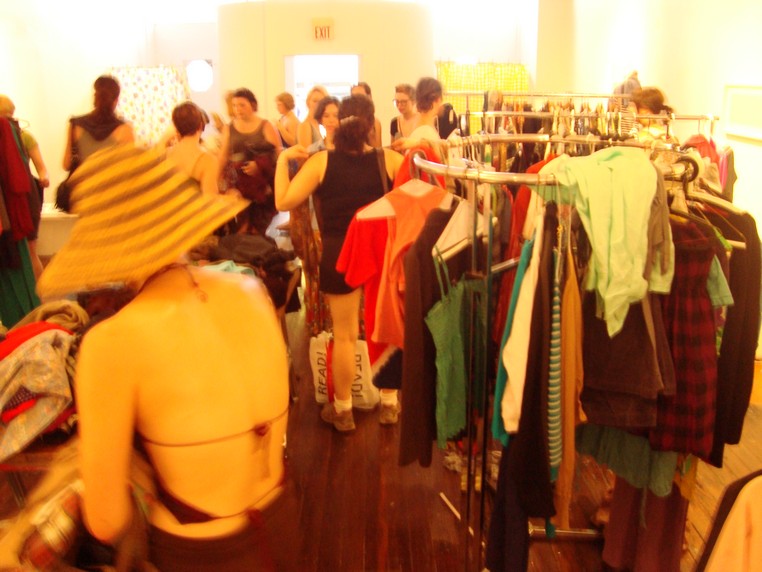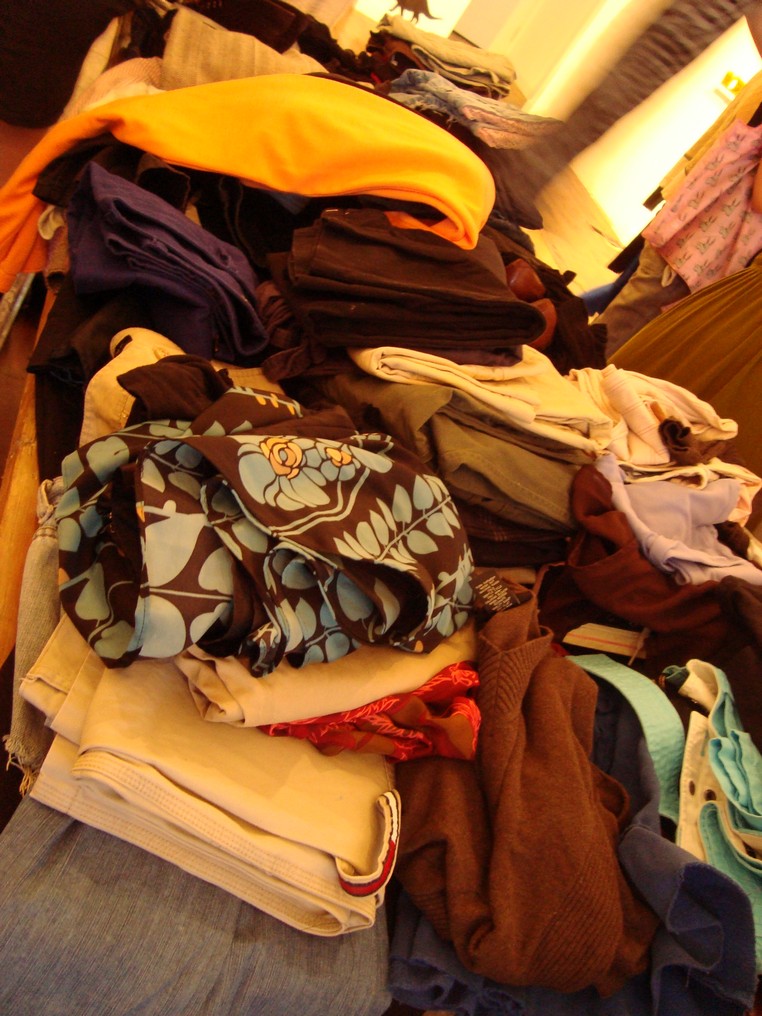 Clothes kept coming in as people arrived, so there was plenty to choose from.
The place was packed with swapper-shoppers and filled with sweltering heat. No air conditioning + 90 degrees + lots of people = sweat dripping down my face. I tried not to sweat on the clothes up for grabs, but I'm not making any promises. Launder your stuff, ladies.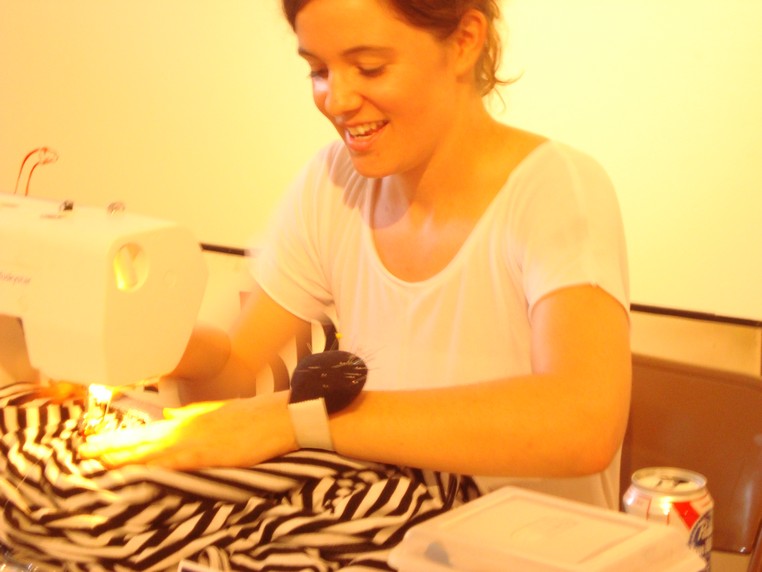 Rosie from The Brush Factory doing some on-the-spot alterations. Brilliant.
I have a habit of buying stuff that doesn't fit from thrift stores and convincing myself that I'll get it altered, or even less likely, promising to alter it myself using my handy DIY skills. Needless to say, none of this ambition leads to any actual productivity.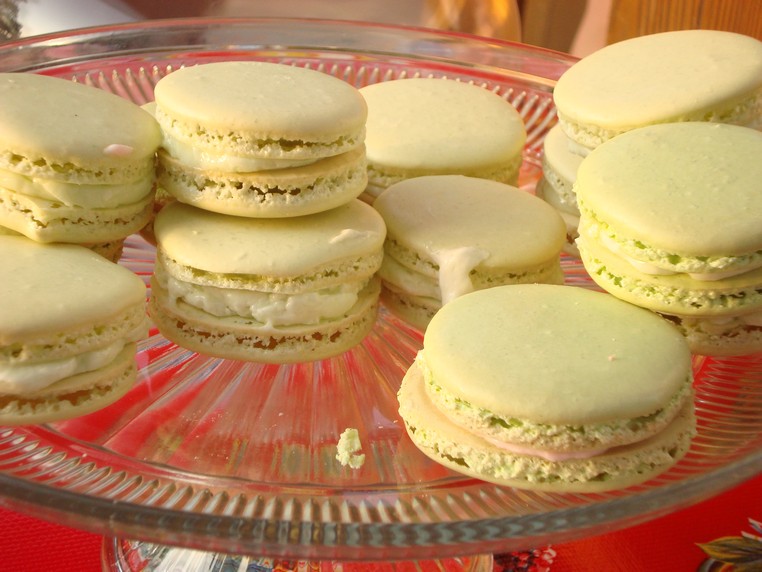 Whirly Girl + Kitchenette macaroons
However, I am productive when it comes to procuring anything even remotely dessert-y, so after I'd bagged my goodies from the swap, I marched straight over to the Whirly Girl truck and indulged in a macaroon. Which I insist on over-pronouncing in French as macarON. 'Cause I'm pretentious like that.
UPDATE: I did a haul video about my finds! Watch it here.
Have you ever been to a clothing swap? Did you come home with anything good?