Let's do the Time (Fail) Warp
I don't know about everyone else, but lately my time and energy seem to be dedicated to one of three categories:
Time-suckers: emails, social media, emails, RSS feed, emails…sensing a pattern?
Doing stuff: research, design, writing, editing, posting, tech maintenance, etc.
Getting stuff done: Actually crossing tasks and projects off the to-do list as complete. Rare as a hen's tooth.
Here's the breakdown time-wise: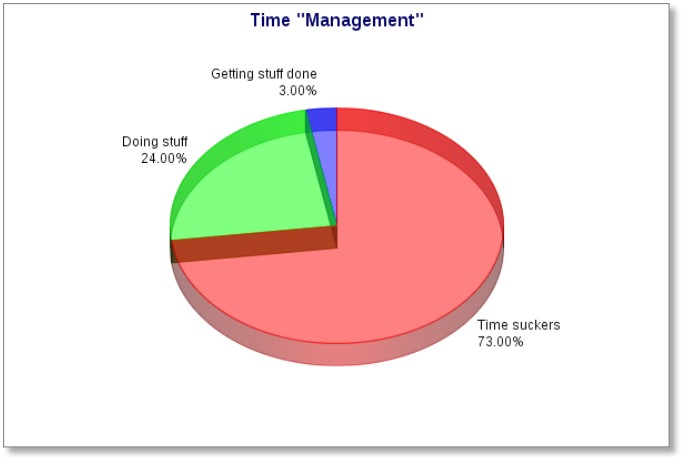 I'm sure there's a better way, and I've read a lot of great productivity articles (via the ol' RSS feed, of course!), but it always feels like I'm playing catch-up with all of the "communication" needs.
Is this just how it is? Should I resign myself to a life of being held hostage by multiple inboxes, or is there a better way? *choked sobs* Suggestions…please!