Lucky Red
Despite the constant precipitation–both rain and snow made an appearance–I managed to hit a few holiday parties this weekend!
This is almost an exact replica of one of the looks in the window I dressed for the 4th Street Boutique. I have now stooped to BITING MY OWN STYLE. I'm 99% sure this will cause a rift in the space-time continuum.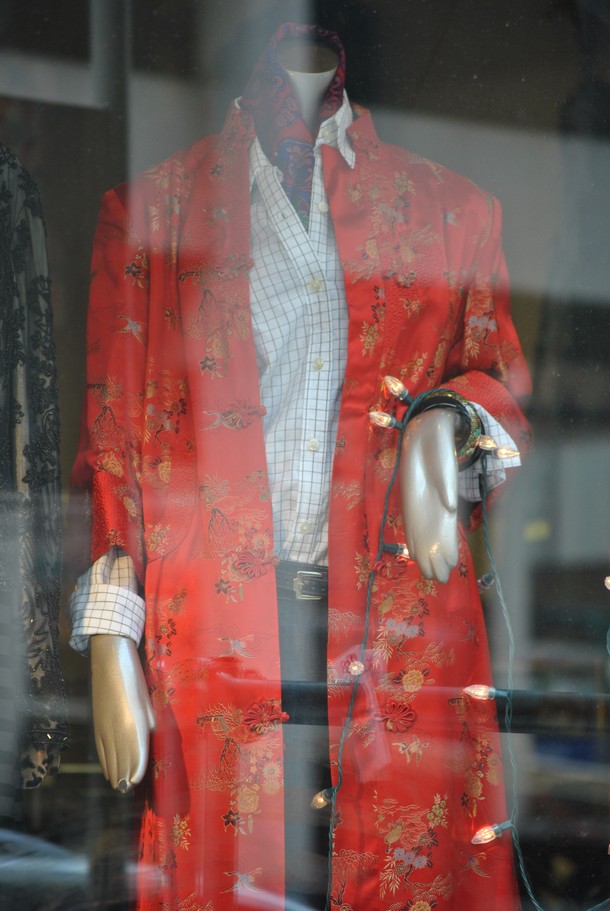 One of the looks at the 4th Street Boutique
FriendBoy and I went to a gathering for the Cincinnati.com Blog Network bloggers (where, despite a house full of people who regularly document what they see, eat, wear, and do, NO ONE took pictures) before heading to Yelp's shindig at the American Sign Museum.
That is a huuuuge Big Boy sign behind me
I made it my mission to fill up on as much free food as possible, but still wasn't able to resist this rosemary almond & sea salt chocolate bar from Chocolats Latour.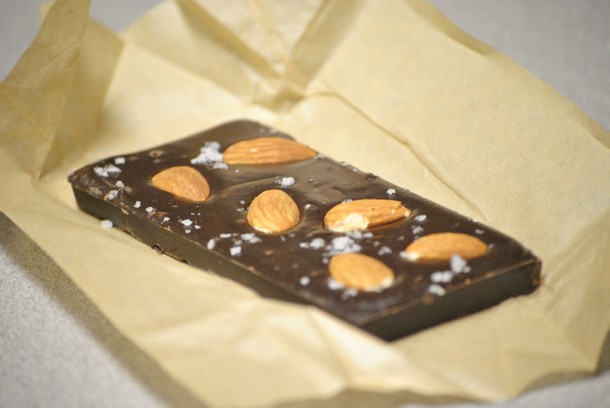 Don't worry, it didn't suffer for long.
How was your weekend?