Getaway: Tropical Frontier
Around this time every year, I start to question the true purpose of snow–if it's not Christmas, I see no point–and dream about escaping to some far flung exotic destination where warm weather and palm trees are a way of life.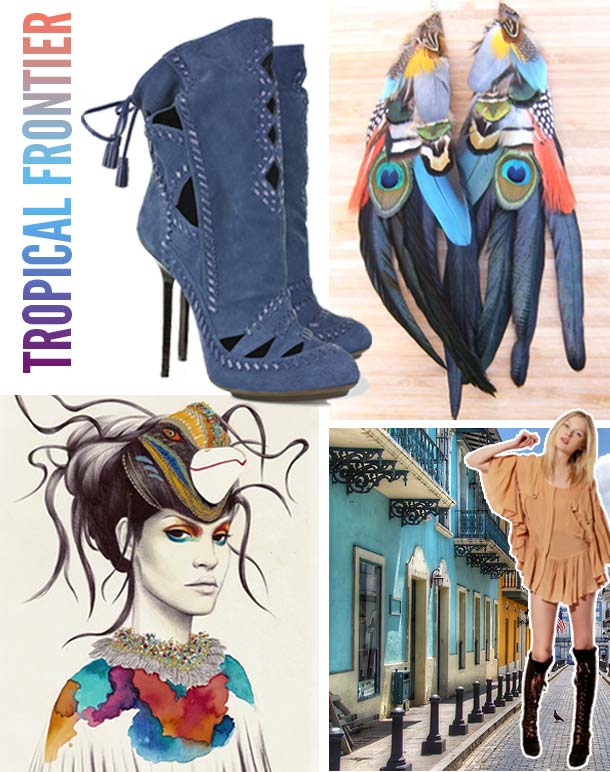 Pucci boots, The Outnet; Summer Gypsy feather earrings, xVELVETx on etsy; Carcara by Camila do Rosario; Old San Juan by Emilio Santacoloma; Shakuhachi cape at Pixie Market
Right now I'm in the mood for quiet courtyards in historic tropical cities, muted brights mixed with cool blues, flourishes of colorful feathers, and floaty dresses on sun-warmed skin. Ahhh…
Is there anywhere you'd like to escape to right now?