Double Sweater…What does it mean?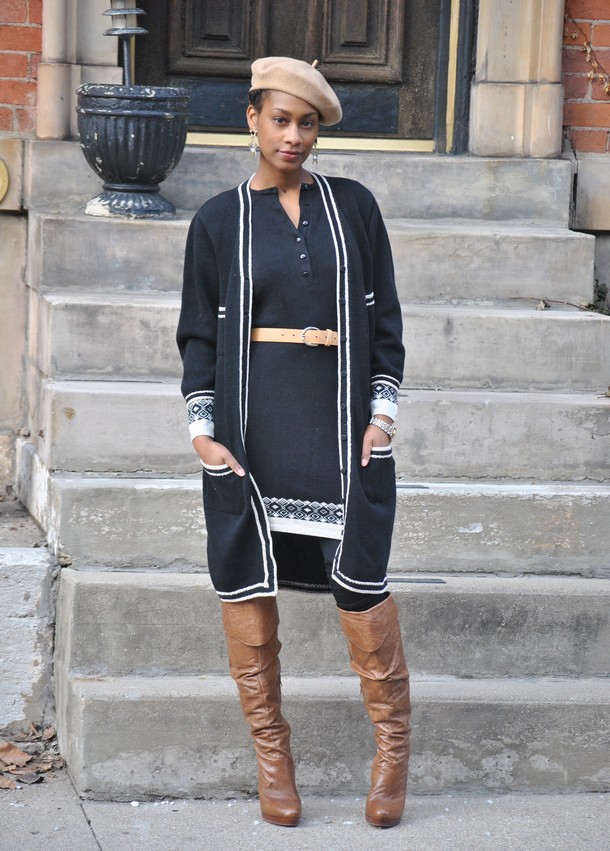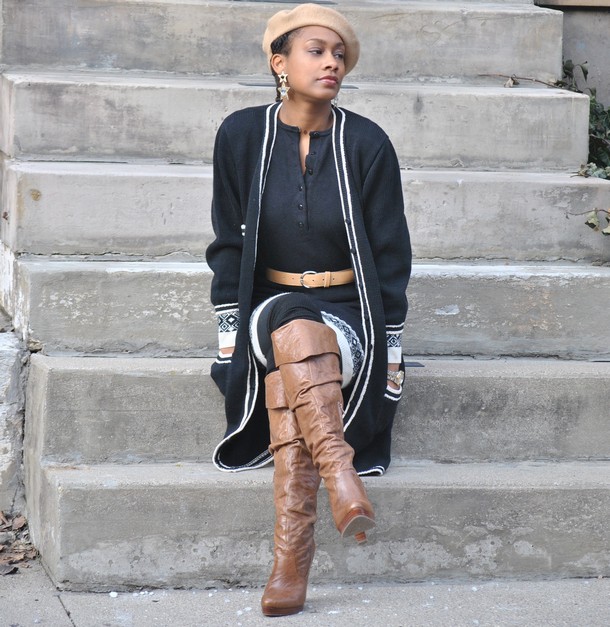 Vintage sweater dress + earrings, Victoria's Secret sweater dress, Jessica Simpson boots
So my new favorite thing to do is layer sweaters, which is why this sweater dress + sweater dress/cardigan (last seen here) combo pleased me so much.  It's like a double shot of cozy on those annoyingly cold days!
I think the trick to not looking bulky is to define your waist (hence the belt) and wear relatively thin knits–though a loftier knit might work, too…I may need to experiment. Have you ever played around with double sweaters?