Fashion Week Faves (NY)
The fun thing about Fall Fashion Week is that it takes place when the weather is still cool enough to wear–or at least be inspired to wear–clothes that are currently in season. A few of my favorite trends: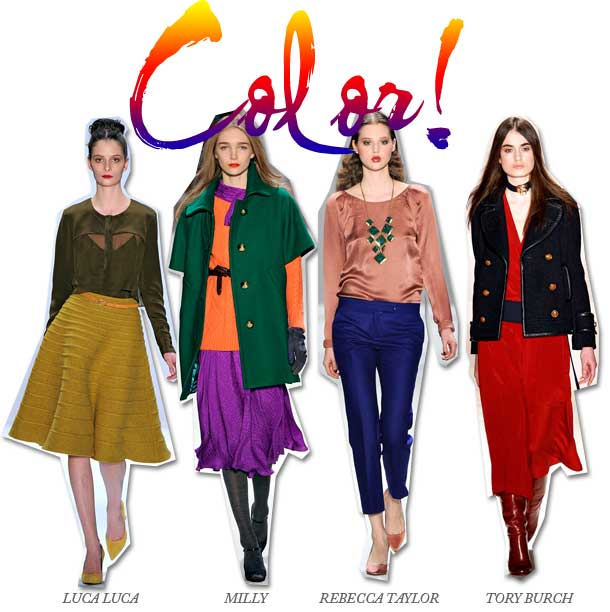 I'm uncharacteristically into color–reds, yellows, greens, maybe even a blue or two. No more Less gray, please!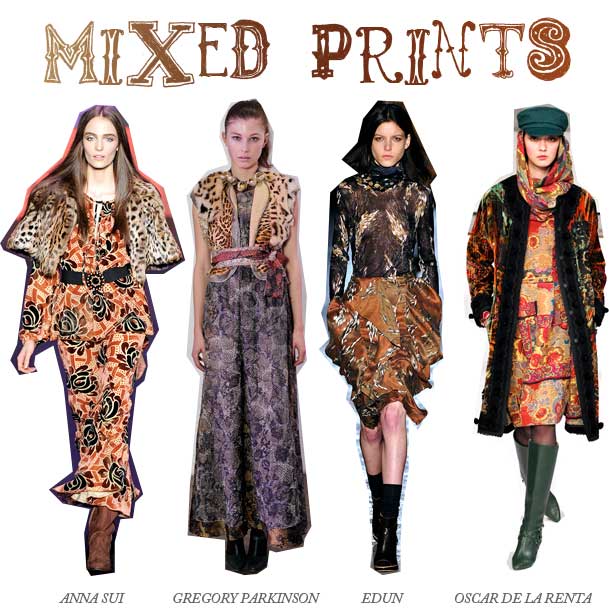 I wear solid colors (gray and black count as colors, right?) a good 80% of the time. Right now, I'm feeling the need to mix it up, so split-personality prints are very appealing.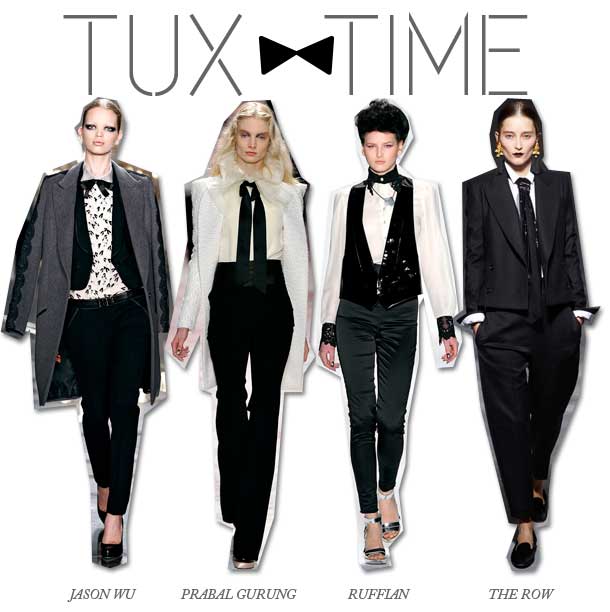 My menswear-loving heart appreciates all of the tux/le smoking-inspired looks.
What were your favorites from New York Fashion Week?
Ooh, did I mention I ran into George Clooney and Ryan Gosling? There were hordes of people–and by people, I mean WOMEN–charging towards them, camera phones at the ready. I happened to have my Nikon and this was the best shot I could get: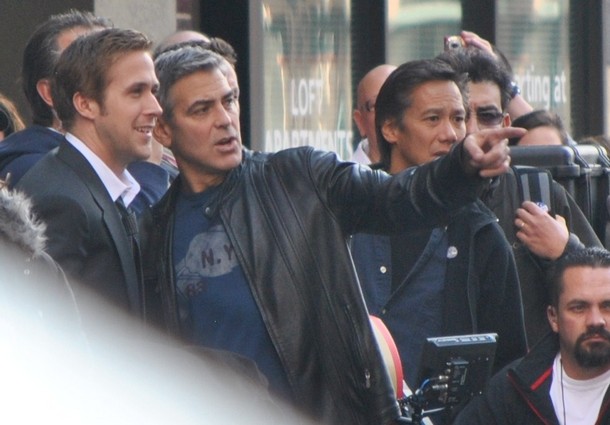 Sometimes I hate being short.
George and I exchanged a few sultry glances, unbeknownst to the rest of the crowd.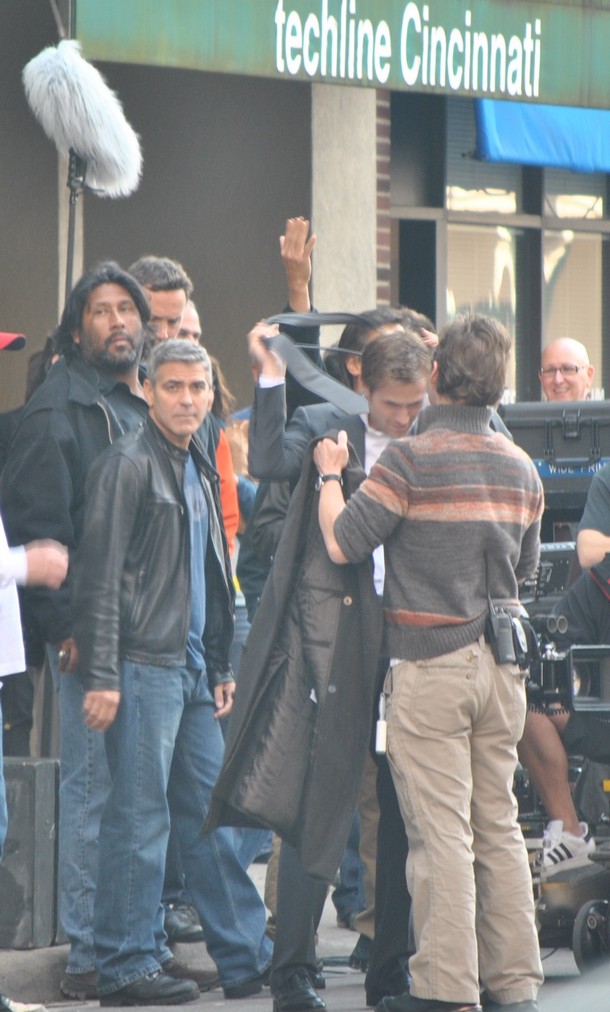 Call me, boo!