PopShop poppin' up!
I've been working with a group of friends to put together a monthly pop-up shop filled with crafty objets d'art , fashion, accessories, home decor, and vintage clothing by a hand-picked selection of local sellers. Set to open at 1301 Main Street on March 25th, we'll be right in the heart of all the Final Friday action!
We wanted a fun, vibrant name, and settled on PopShop as a take on the pop-up concept, and for its teasingly familiar resemblance to the name of a popular high street store. Of course (OF COURSE), I volunteered to develop the logo.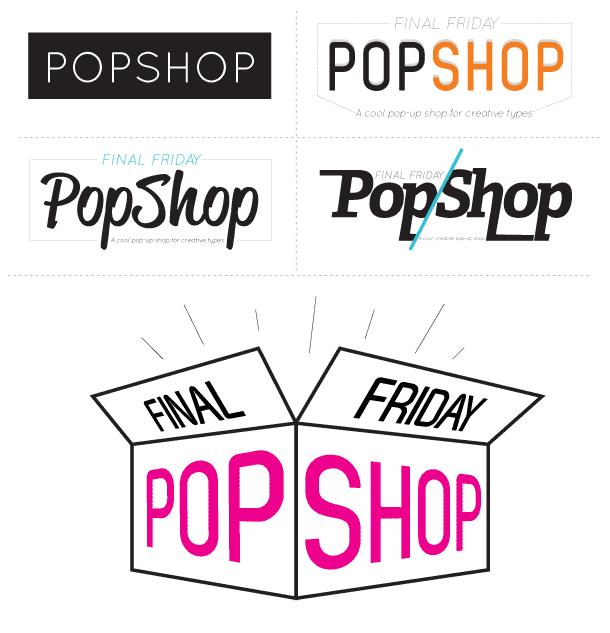 Various concepts + the final logo
The most obvious idea was to do a riff on the Topshop logo, and I came up with a few other type-focused options before we had a brainstorming session and decided we wanted something that included boxes, emphasizing the pack-and-go nature of the pop-up shop.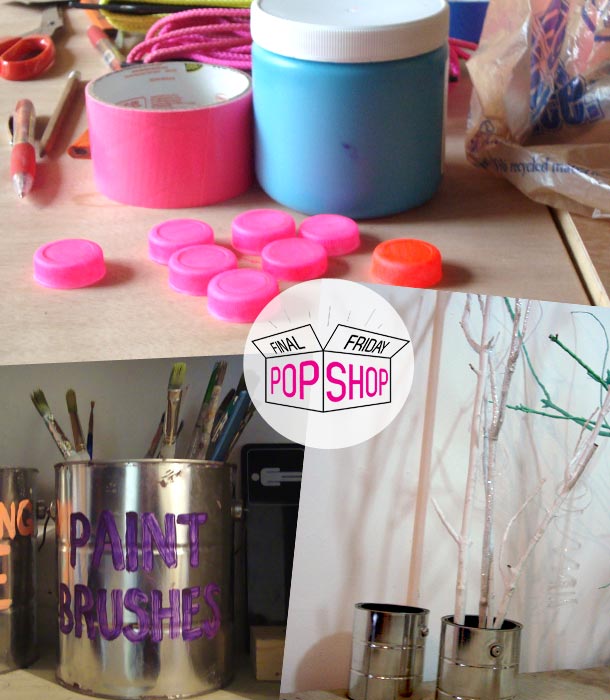 What can we do with various found materials? You'll see…
We started getting extra creative with the "boxes" theme, and now we've planned a whole decor concept around cardboard and packing tape and other recycled materials! We're inspired by the window displays at Anthropologie–creative design using uncommon elements.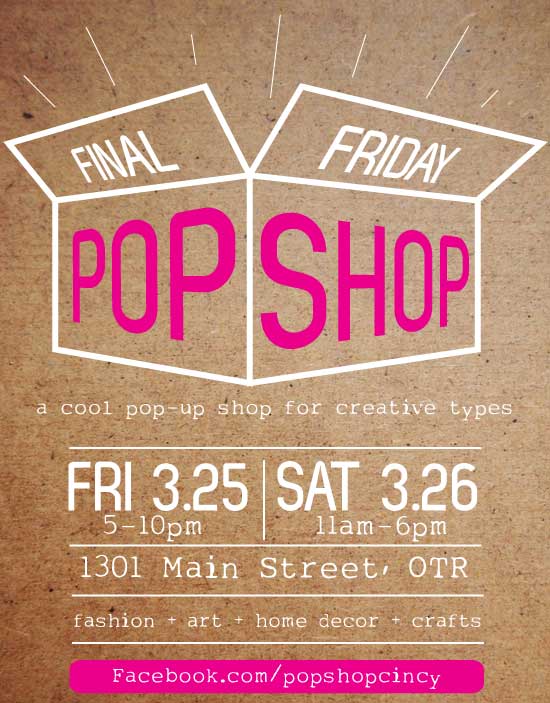 If you're in the Cincinnati area, head over to Facebook to Like the Final Friday PopShop page and find out more. Hope to see you there!