Tumblr Tuesday: Purple fog and ice cream macarons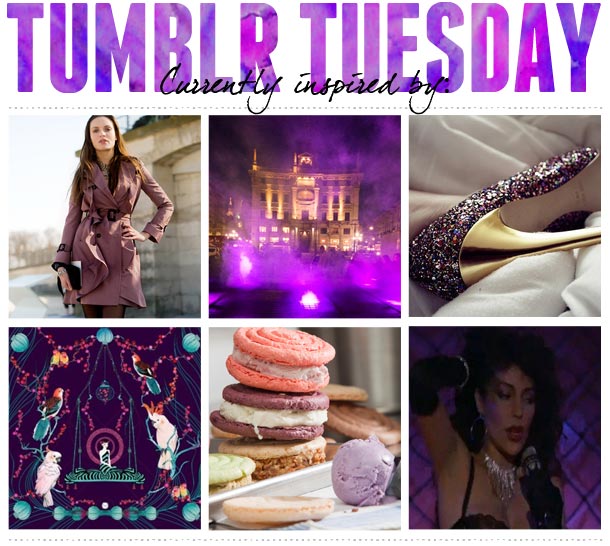 All of this rain is sending me into a trench coat-focused spiral of need; Purple fog in Milan is second ONLY to Purple Rain in Minneapolis (for obvious reasons); Sparkly heels, 'nuff said; Forget Me Not scarves are like beautiful paintings I want to drape myself in; Why weren't Jeni's ice cream-filled macarons in Columbus when I was?; Apollonia's OTT eye makeup is my new go-to look for lingerie-clad stage performances (because I do that allll the time).
Find more inspiration at stylesample.tumblr.com!