Mural on Main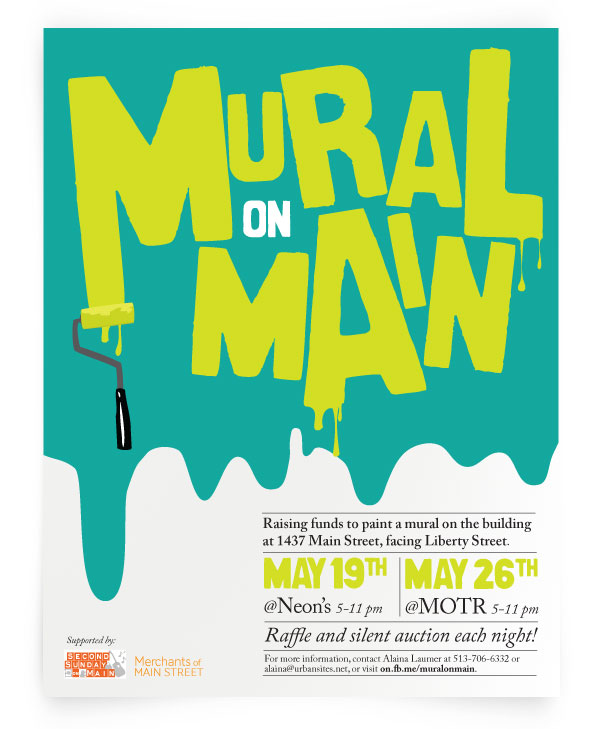 My friend Alaina is putting together a series of fundraisers called Mural on Main to raise money for Artworks to paint a mural on the side of the building at the west corner of Main and Liberty. The mural will face high-traffic thoroughfare Liberty Street and serve as a colorful, quirky welcome to Main Street!
I volunteered to help by creating the poster for the event, and after gathering the needed information from Alaina, I played around with my chosen font (yay!) to create a custom text logo.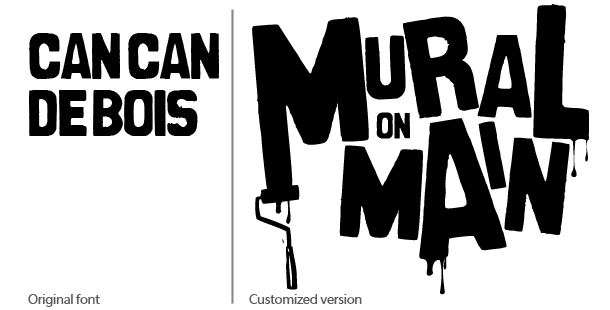 After adding bright splashes of color and creating the flyer, Southpaw printed 'em up and they were distributed post haste!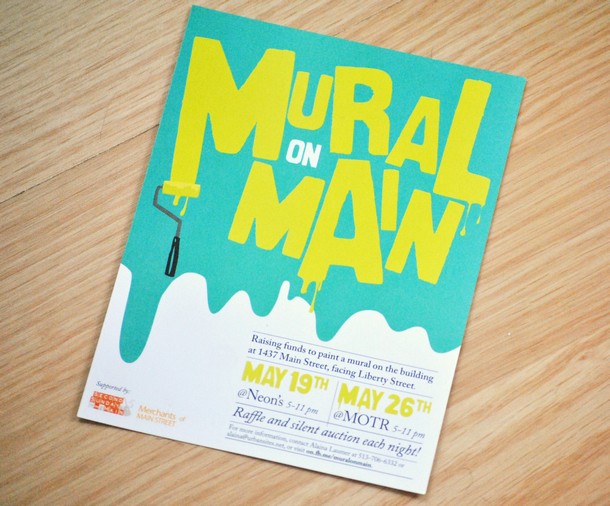 Be sure to stop by Neon's from 5-11 tonight (or MOTR on the 26th) to enter the raffle and participate in the silent auction for dope prizes and art!