Tumblr Tuesday: Wine bottle cages and Mixed animal prints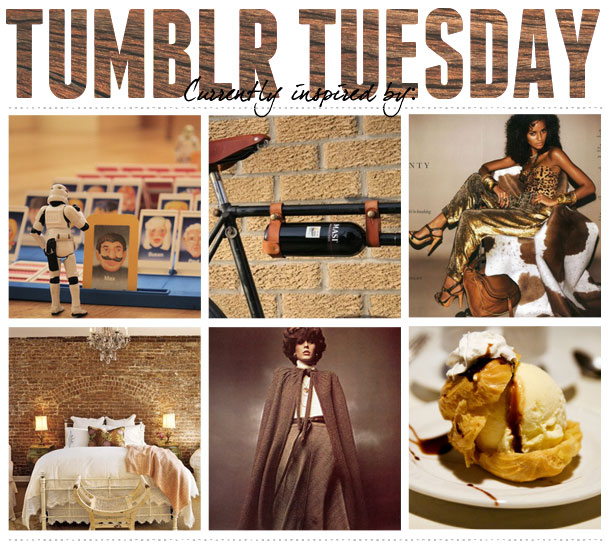 Remembering how I used to play Guess Who by myself (I was an only child, okay?); Admiring this bike accessory made for a true G; Loving the variety of animal prints represented here; Dreaming of collapsing in this bedroom and pulling a Rip Van Winkle; Plotting ways to incorporate a tweed cape into my Fall wardrobe; Trying to figure out exactly what this dessert is and what I need to do in order to eat it.
Find more inspiration at stylesample.tumblr.com!