Tumblr Tuesday: Bacon Pie and Shaggy Confetti Jackets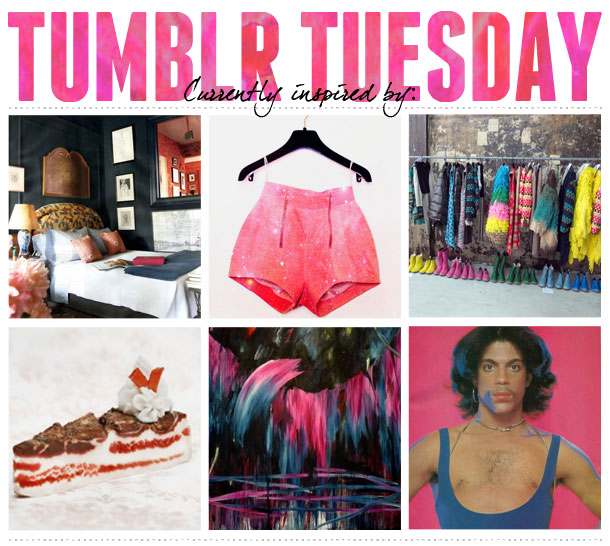 Even with painted black walls and ceiling, this bedroom is surprisingly light and feminine; There's something alluring about the idea of wearing a starry galaxy on your butt; Who wouldn't want a collection of shaggy confetti jackets and colorful shoes to match?; A series of "desserts" made of meat is a simultaneously appetizing and gross take on food culture; Love the bold colors and tie-dye-like texture in this painting; Always, boo. Always.
Find more inspiration at stylesample.tumblr.com!