Orange You Glad?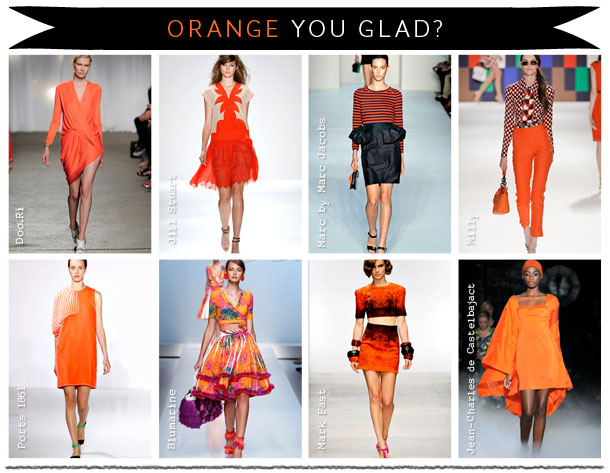 Despite an uncharacteristic disinterest in the recent Fashion Weeks, I managed to browse a few shows at style.com. I quickly noticed a trend: the color orange was EVERYWHERE, from the runways to the streets.


Sources: Style.com, Fashionologie
Unfortunately, the color orange makes me look like a sallow, bloated, er…ORANGE, so I won't be partaking in this particular trend. Will you?