Loaded Gunn
I went to see Tim Gunn speak at Smart Talk Women last night (big thanks to Erin for hooking up the tickets!) and was extremely impressed by how down-to-earth and funny he was as he talked about his books, Project Runway, and all sorts of, um…entertaining stories involving Anna, Andre, Heidi, et al.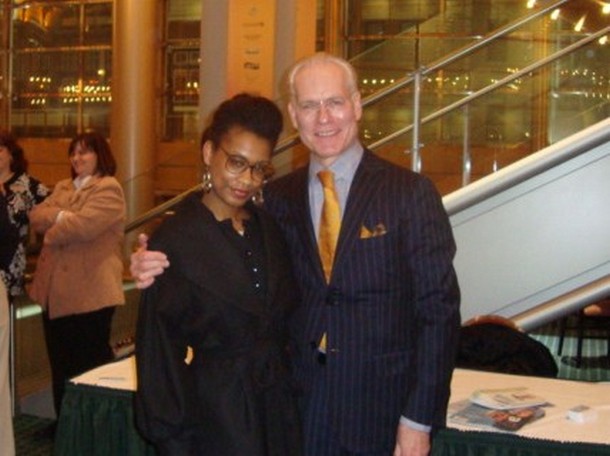 He shared so many funny stories and such good advice that I couldn't tweet it all, but I gave it a shot!



Zach and I chatted while waiting in line to meet Tim (I called him Mr. Gunn and he immediately insisted I call him Tim), and he was just as lovely and accommodating up close. I seriously want to shrink him down and carry him around with me all day so he can tell me amusing anecdotes about the over-the-top behavior of fashion industry folks. Make it work!