Get Red-dy!
Confession: I have never been able to properly pull off a red lip. Pink, purple, burgundy, even orange, I've managed to (mostly) master. But red? I look like a naughty toddler playing in mommy's makeup. It just never seems to look rose-blossom right.
Until…Amy of Cincy Chic invited me and a few other lady-bloggers to The Bridal Studio to have our makeup–including the Perfect Red Lip–done by pros Mollie and Nancy of FACEing.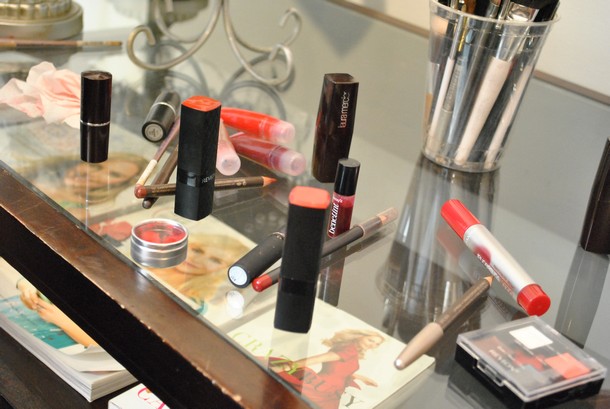 Reds, reds everywhere…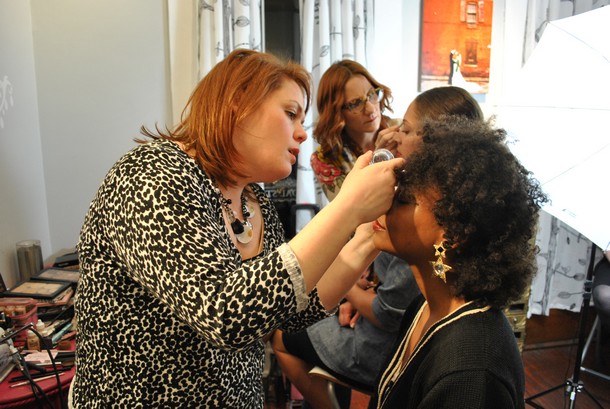 Gettin' my makeup did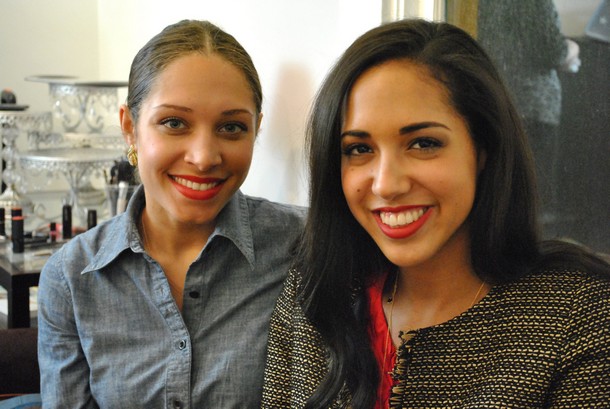 Marsha and Brock of Style Edit
Photographer April Smith was there to record the transformation, and Brock and Marsha, Kate, Amy, Julie and I posed and preened for the camera like pros.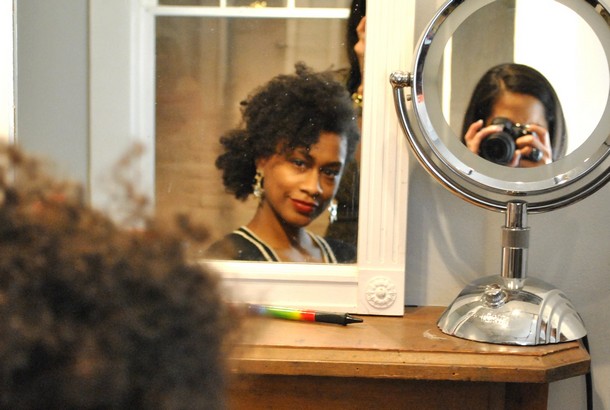 This is how you give good glam, bitches
You can show off by posting a picture of yourself wearing your Perfect Red Lip on Cincy Chic's Facebook page! When you do, you'll be entered to win two tickets to the sold-out Go Red event on February 3rd, a $50 gift certificate to Stone Creek, and a personalized FACEing makeup class gift certificate. Bonus entry if you make your Red Lip Pic your profile picture!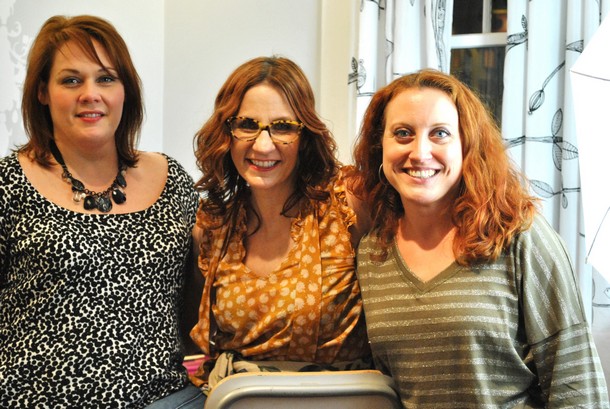 I made Mollie and Nancy of FACEing and photographer April Smith take a turn in front of the camera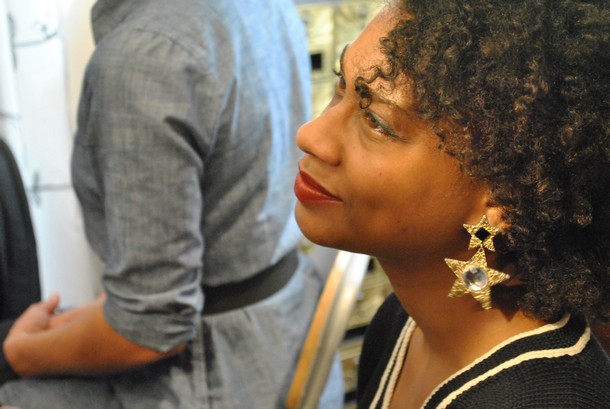 Mollie used a combination of Revlon Crimson and Laura Mercier's Neutral Brown liner on me (plus false eyelashes–my first time wearing them!). What shade(s) do you use for a red lip?