Fashion Week Faves: NY Fall 2012
So far, Autumn/Winter 2012 fashion is shaping up to include the usual leather, dark colors, and beautiful coats that seem to appear every Fall. Color blocking is still a thing, though it's been one-upped by pattern blocking–combining multiple prints and patterns–and it looks like pops of bright color (including Spring's tangerine shades) and quirky ironic sweaters will be around for another season or two. Some of my faves from the NYC runways: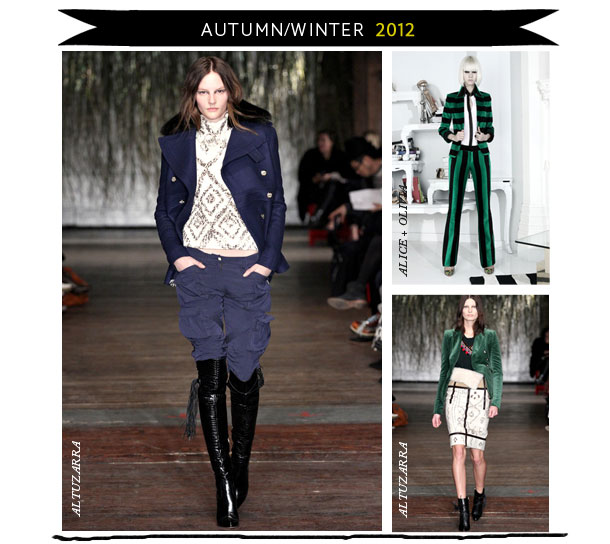 Definitely enjoyed the Narciso-meets-Balenciaga vibe at Altuzarra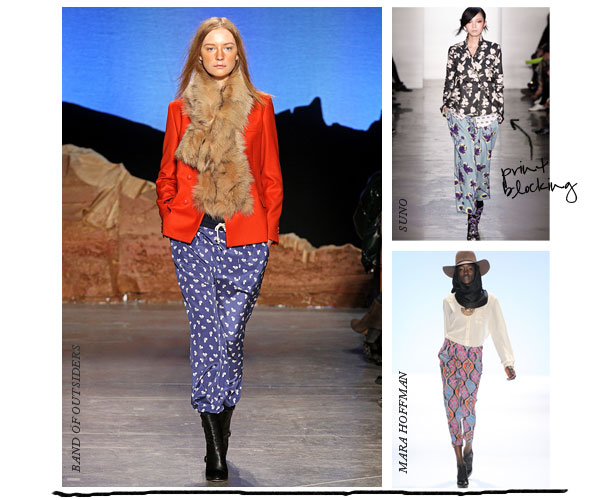 Really feeling all the patterned pants, pants everywhere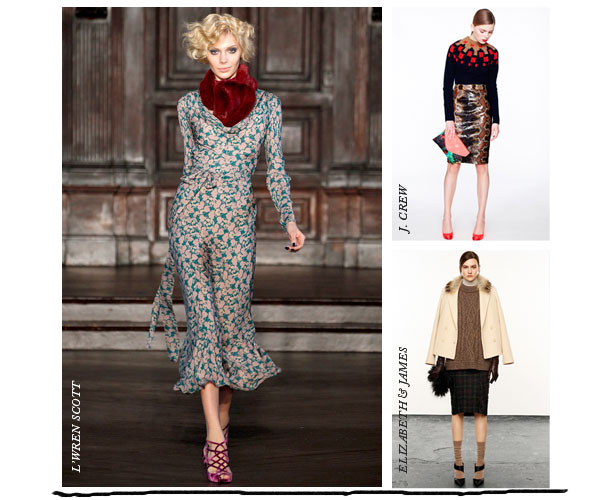 L'Wren Scott has clearly been watching Downton Abbey (don't spoil me–I'm only up to episode 4 of the 2nd season)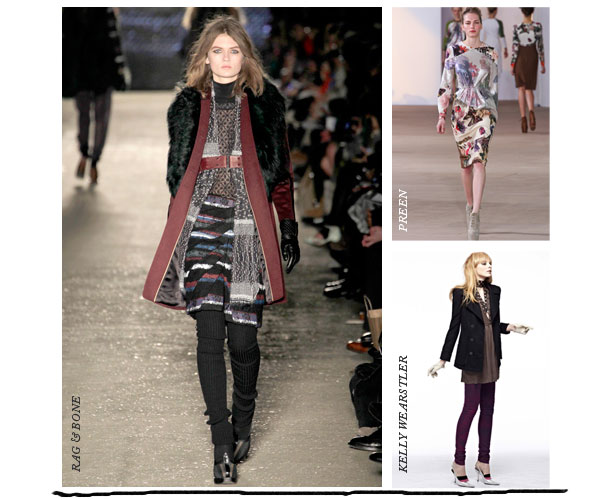 The layered knits and copper leather at Rag & Bone had me at hello.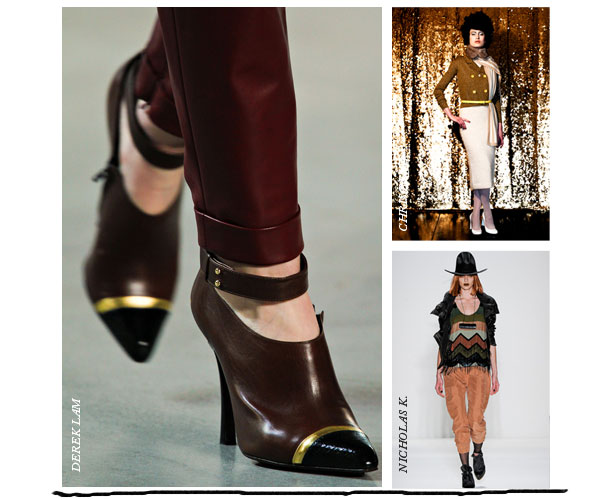 I will absolutely be on the hunt for knockoffs of designs "inspired by" the shoes at Derek Lam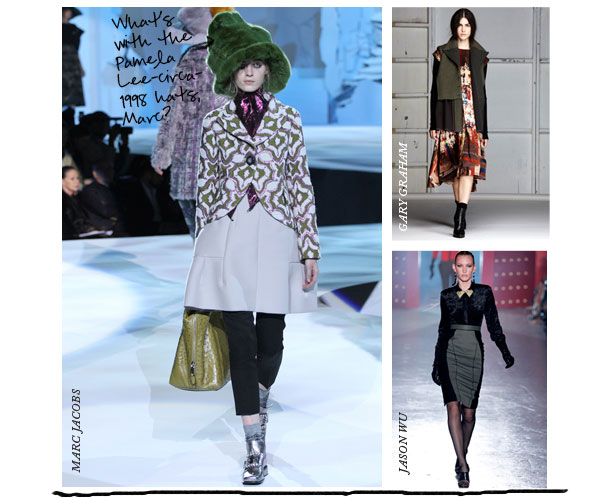 Still trying to decide where I stand on the Helena Bonham Carter-in-a-Tim-Burton-film vibe at Marc Jacobs.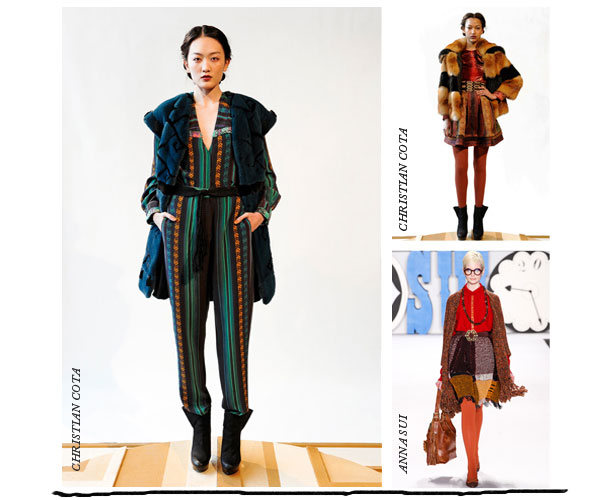 The layered textures and shades at Christian Cota just feels right for this season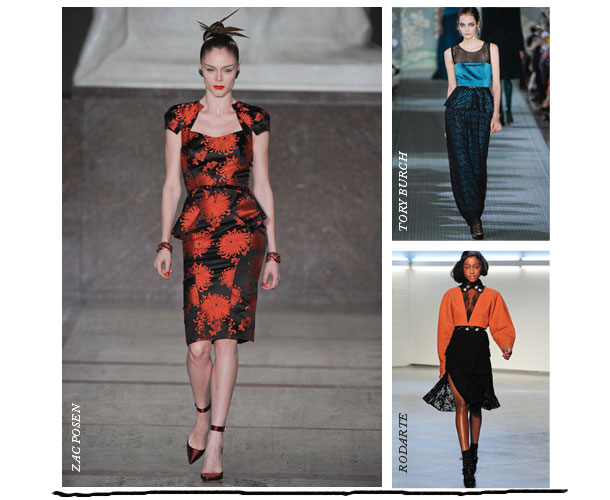 Peplums have made several runway appearances in the past few seasons, but have yet to be widely adopted by retailers. How am I supposed to get my Sandra Clark on?
Did you have any favorites from New York?