Tumblr Tuesday: Chair Gags and Dancing Clocks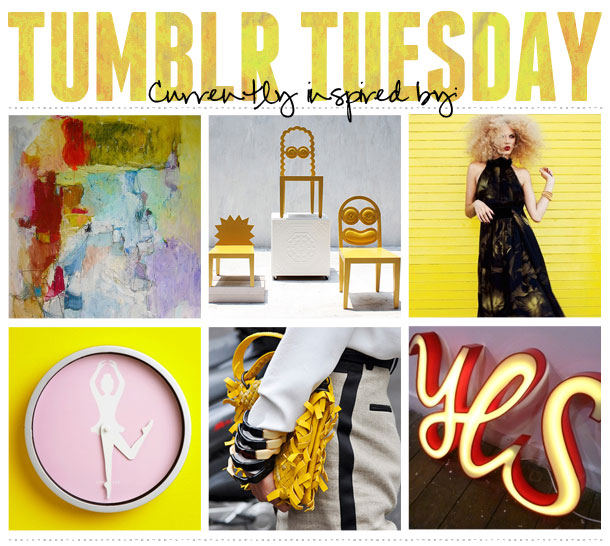 The pleasing messiness of this abstract painting suits my current mindset to a tee; The Simpsons' couch gags are well known, but is this some sort of chair gag?; Big hair + long flowing dress is perfect this time of year; I would have loved this dancing ballerina clock when I was little…or, like, last week; I like the way a yellow clutch pops against neutrals; This 'Yes' sign says it all.
Find more creative inspiration at stylesample.tumblr.com!