CFW Wrap Up + Bras With Flair!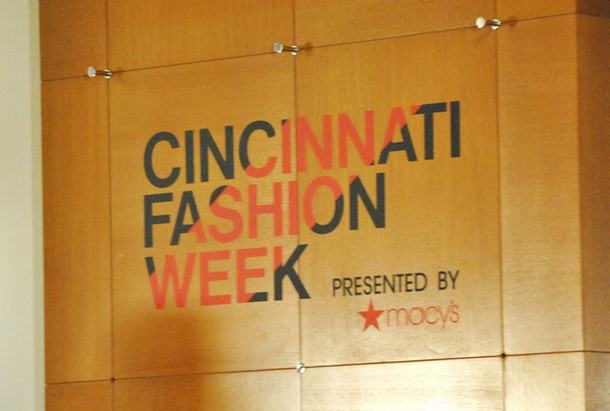 Another Cincinnati Fashion Week has come and gone, this time sponsored by Macy's. Both the kickoff and the final show were held at in-store venues, which made what was once a grass roots indie event unquestionably mainstream.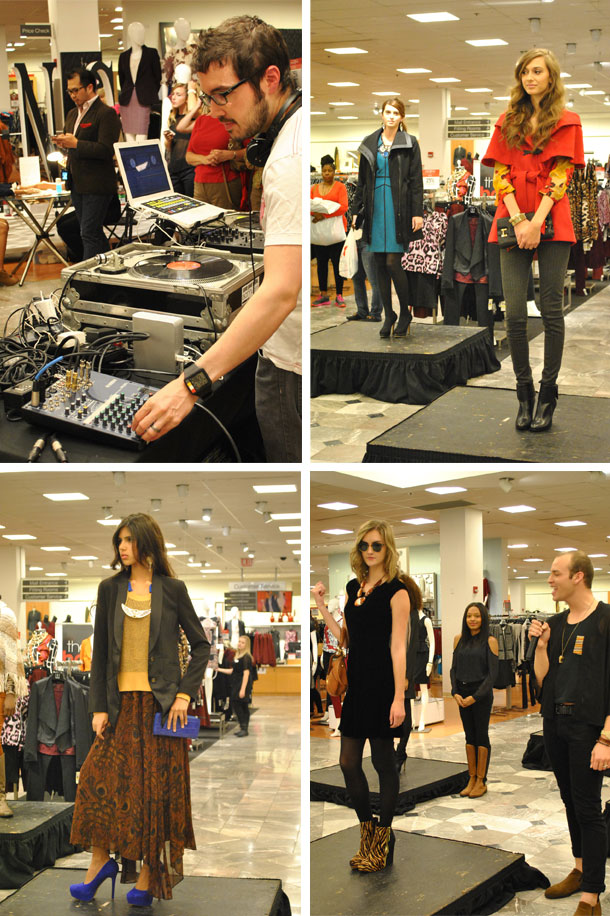 At the kickoff, DAAP fashion students showed off their styling skills using clothing and accessories available at Macy's. I'm loving the unexpected combo of bright blue with those earth tones.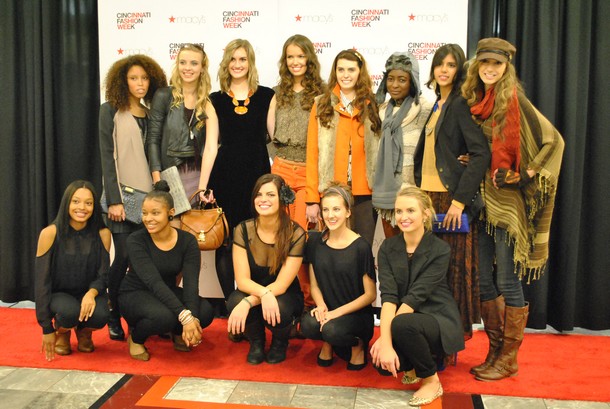 Fashion Finale
On Saturday, the week of events culminated in a runway show at the loft-like area above Palomino's. The space looked like part of Macy's, but not nann person could tell me what it's usually used for. Bonus points to anyone who knows what the heck goes on up there the other 364 days of the year.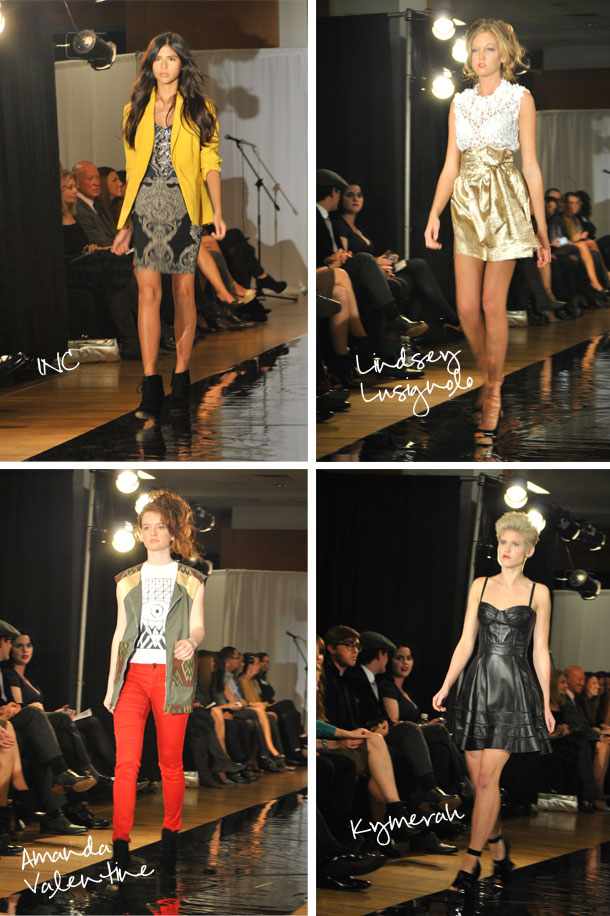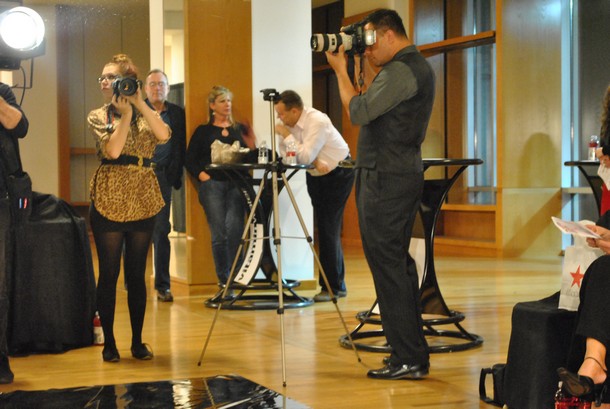 I'm always amused by pictures of people taking pictures. So meta.
Bras With Flair
Dearly beloved, we are gathered here today to…promote breast health.  You know that's what Prince would've said had he not been so distracted by Apollonia's own glorious ta-tas. So, once again, The Purple One was my inspiration for this creation: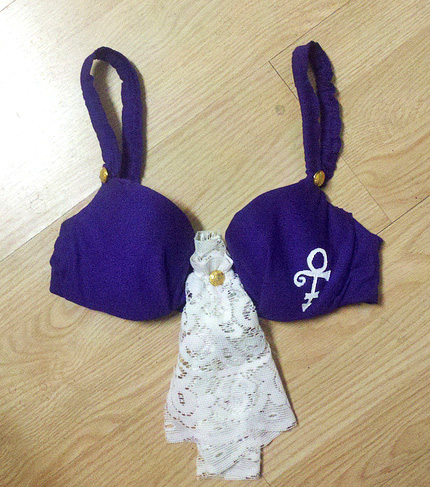 It is ridiculously hard to cover a bra. I have a newfound respect for strippers, belly dancers, and Lady Gaga.
You can see everyone's decorated bras–sans boobies, sorry–at Bras With Flair on the Square this Friday the 19th starting at 11am, and you'll definitely want to check out the fashion show that starts at 7.
B-t-dubs, because I love y'all I'm hooking up 12 readers with free tickets to the fashion show! Just go here and enter the code STYLESAMPLE for your runway-ready seat and goodie bag.  See you there!