You're Invited!
I think it's finally Spring, y'all! The weather seems to have broken (for the most part), I just need Madre Naturaleza to be a little more consistent with the warm weather and sunshine and whatnot. In the interest of celebrating this turn for the better, I'd like to invite you to a few fun events:
ELLE Magazine & Wella Event at Sableux Salon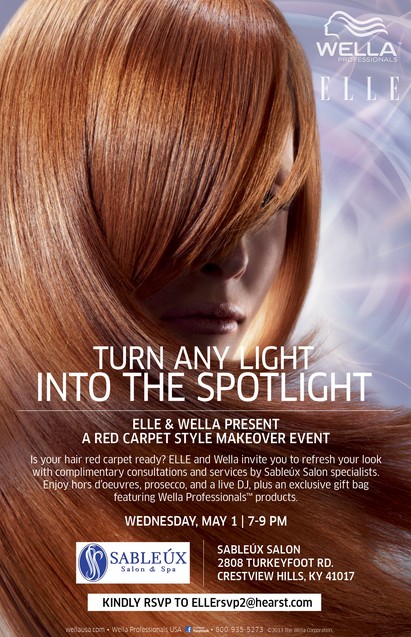 ELLE & Wella Style Makeover Event
Wednesday May 1, 2013
7 – 9pm at Sableux Salon
I'm always looking for new hair styles and products designed to moisturize my Situation and preserve my Sexy (the product junkie struggle is real, people!), so this ELLE & Wella event is right up my alley! Free services, food, and swag? Yes, please!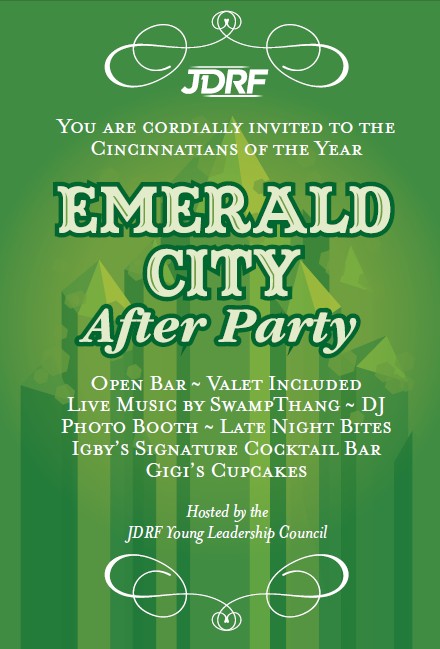 JDRF Cincinnatian of the Year Emerald City After Party
Saturday May 11, 2013
10pm – 1am at the Duke Energy Convention Center
A friend very kindly asked me to be a hostess for the JDRF gala after party, and I'm fancy so I figured why not? The Juvenile Diabetes Research Foundation is a wonderful organization that hosts the biggest gala in the city, the theme of the after party is Emerald City opulence (get your tickets here), and I am seriously in need of something fabulous to wear. I'm thinking green, red, or maybe gold? I found these completely-out-of-my-price-range-even-on-sale shoes last weekend, but I'm not sure which direction to take this… any suggestions?
Ooh, and I have some exciting news to share! Details later…stay tuned!