Shop // Holiday Gift Guide!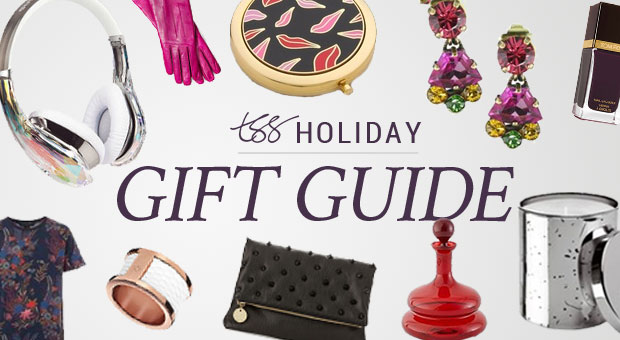 Welcome to Black Friday, the day holiday shopping Officially Gets Real and the race to find The Perfect Gift For Everyone is ON. For me, the thought of pushing through stampeding hordes of wild-eyed shoppers after spending 20 minutes trying to find parking is my own personal hell. Like most sane people, I prefer to shop online from the comfort of my bed, usually while finishing off a pint of Haagen-Dazs dulce de leche around 1am. Because EFFICIENCY.
So I took the liberty of putting together a gift guide for like-minded holiday shoppers interested in finding stylish gifts for everyone on their list! Whether it's a sleek clutch for a fashionable friend, a t-shirt fit for Kanye, or a decanter for the hostess who has everything, there's something for (almost) everyone. Now go forth and shop!