Is Content Marketing the new glossy magazine?
They're both a collection of curated tips, stories, and imagery.
It's no secret to anyone who knows me: I love magazines.
I love the glossy pages, the expert tips & tricks, the curated articles and pictures and storytelling. Then the internet came along, and magazines fell by the wayside. But here's the thing: content marketing is based on the same idea as magazines.
Content is strategically curated tips and stories and imagery, but with a focus on connecting and interacting with like-minded folks. That's where the power of content marketing lies—in the connection.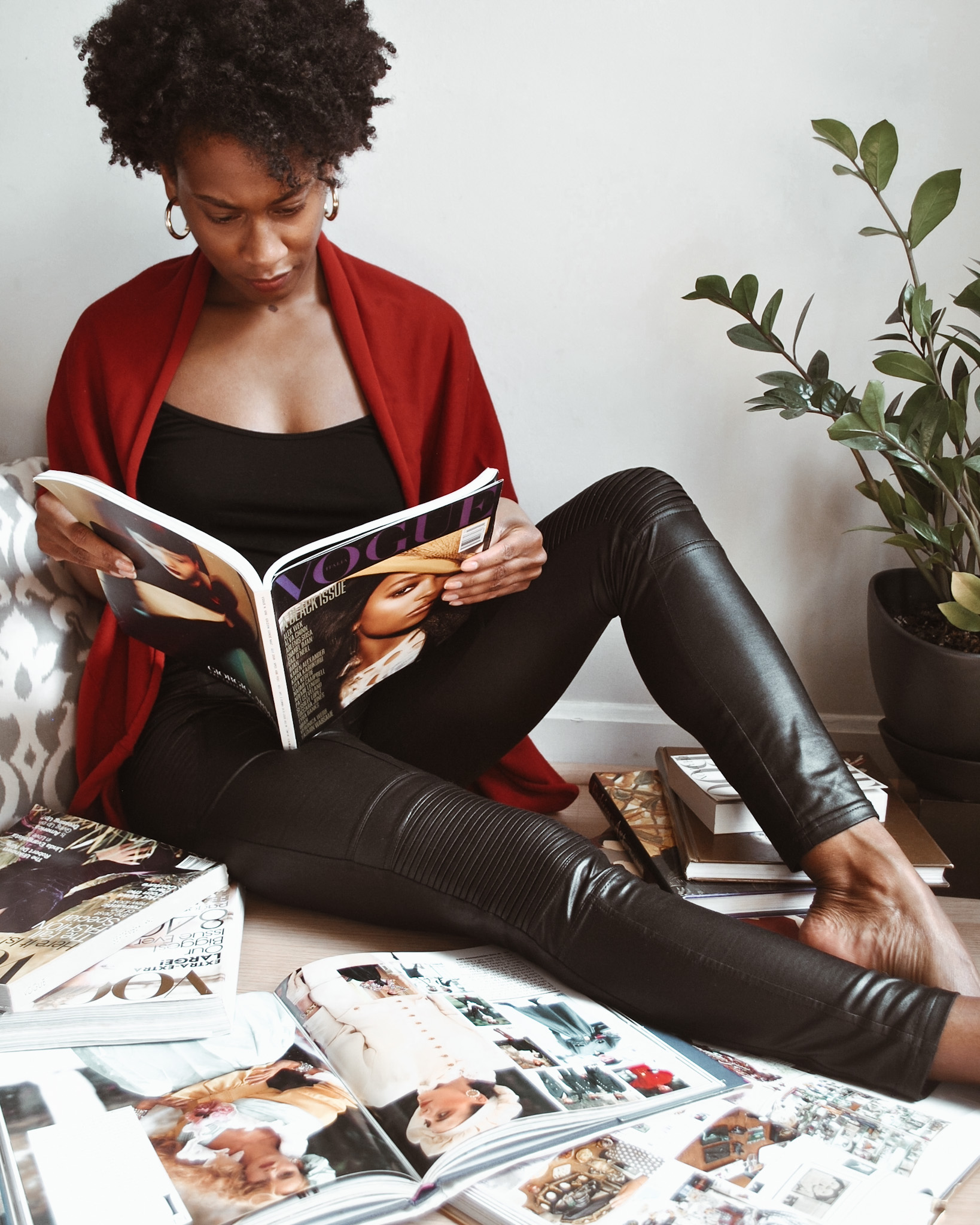 I've been obsessed with magazines since childhood.
One year at summer camp, my friend and I decided to create our own magazine. Now this was pre-Photoshop and our supplies were limited, so we just cut pictures out of old Teen magazines and pasted them onto spiral-bound notebook paper to create a sticky, raggedy (but stylish!) book of beauty and fashion tips.
Around that same time I went on a trip with my church's youth choir. To save on hotel costs, we stayed at my friend's cousin's house and they were nice enough to give us a quick tour when we settled in.
During the tour, my friend's cousin opened the door to their garage and there, stacked in cardboard boxes were hundreds of old magazines: Mademoiselle, Glamour, Cosmopolitan, Marie Claire… I was in HEAVEN. I practically dove into those piles!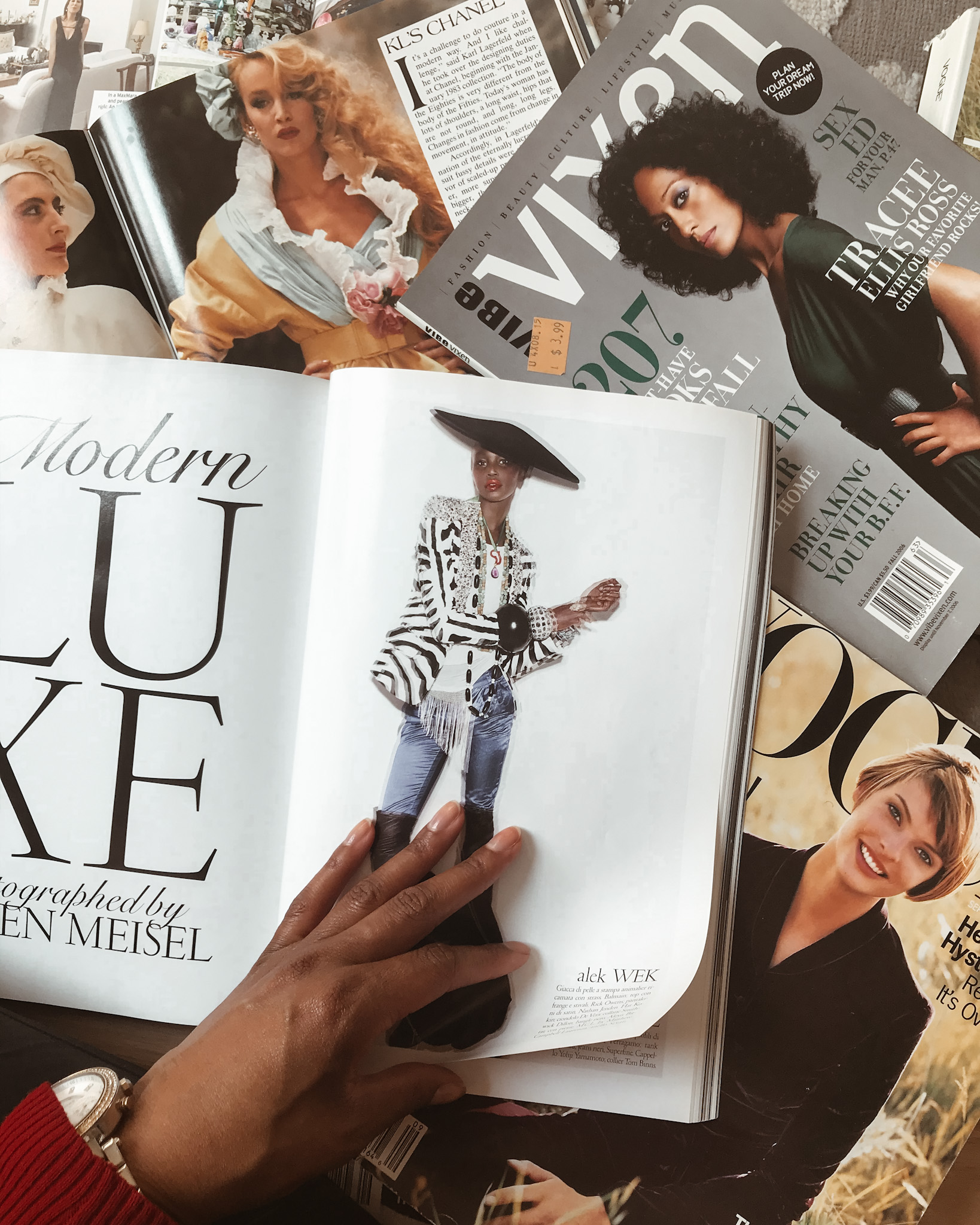 One of my prize possessions is the September 1993 issue of American Vogue, purchased from the B. Dalton at Tri-County mall.
The dam was broken: I read every glossy I could get my hands on from cover to cover.
I was an avid reader of Seventeen by age 12.
I spent my allowance money on the latest issues of Bazaar and Allure, procured during trips through the grocery checkout line with my mom.
One of my prize possessions is the September 1993 issue of American Vogue, purchased from B. Dalton at the mall. Linda Evangelista is on the cover in all her "New Romantics" glory, clad in deep purple velvet.
After spending my childhood years reading and studying magazines, I wanted to make my own.
After college, I took a fashion journalism course at Central St. Martins and interned for British magazine Pride. It was there that I first learned about Le Book, which would later inspire the Tether Sourcebook.
My content creation journey was just beginning, but it's clear to see why content marketing and creation comes to me so easily—and why I think it's so FUN! I love using my experience and expertise to help fellow entrepreneurs (you know I cape for Creators) build brands, tell stories, and make more money.
Want to get better at creating your own content?
I'm sharing my (free!) Ultimate Content Creation Checklist to help you efficiently create content that brings you qualified leads on autopilot.