Wise yet unsolicited advice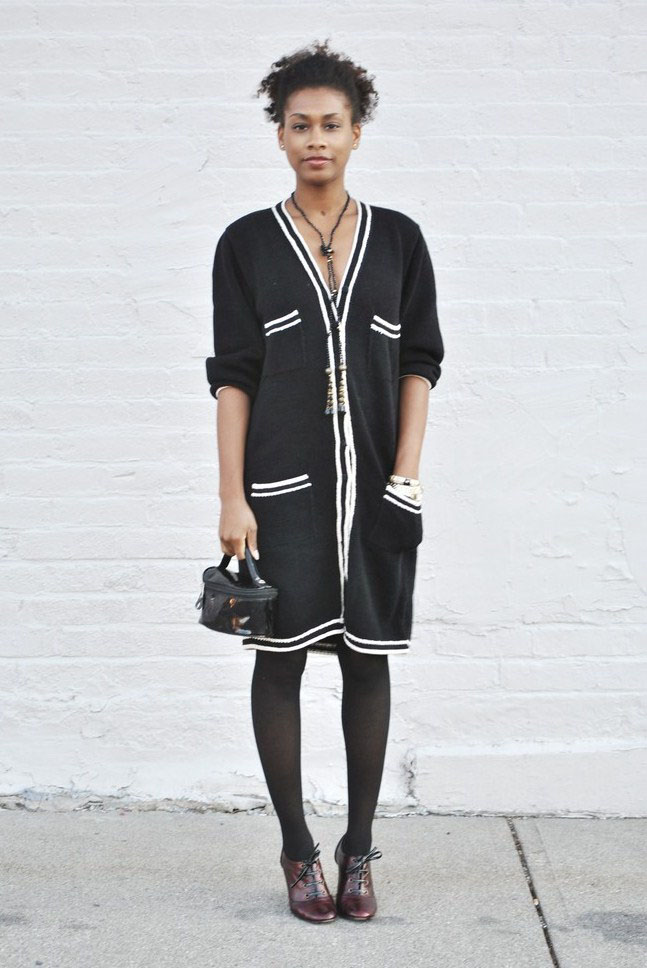 I'm feeling all mature and klassy (hence the Chanel-y sweaterdress), so the following is a dose of wise-yet-unsolicited advice:
Do not attempt to wear 4-hour shoes* for 6.5 hours. There will be much gnashing of teeth as you attempt to strut around all "it's all good" in order to save face, and your feet will remind you of the torture you put them through for the remainder of the day and into the next morning. Those bishes can hold a grudge.
Some people are just not nice, even when you are. Don't blame yourself. To paraphrase the ever-astute George Costanza, it's not you, it's them.
Don't get rid of things that hold sentimental value, no matter how utterly useless they seem. Even if you're in the midst of a zen cleanse/let's purge this mutha like an episode of Hoarders mood, pause. Relax. Set it aside.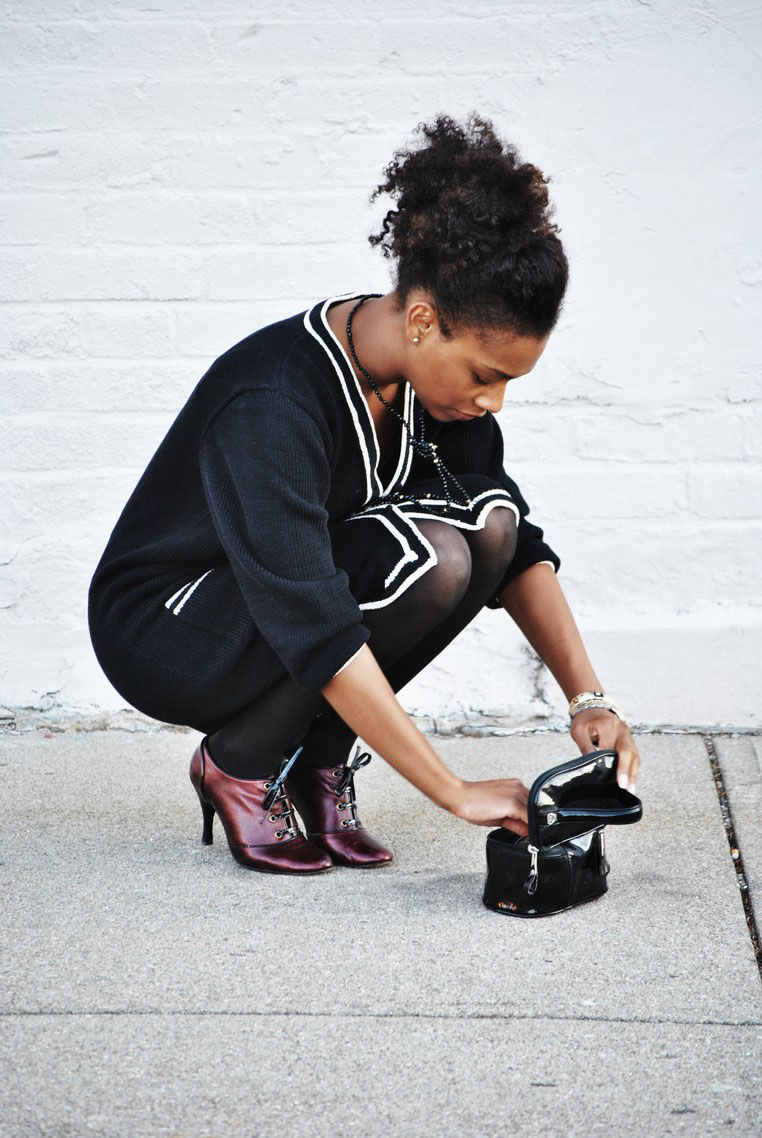 For example, I bought this little purse from a street vendor in Paris during a trip to France when I was 17. It  could have been purchased at any Rave store** circa 1997, and now it barely holds my keys and cell phone, but it's a tangible reminder of a time when I was young/stupid/spoiled/happy.  Now I'm much smarte…well, I ain't young.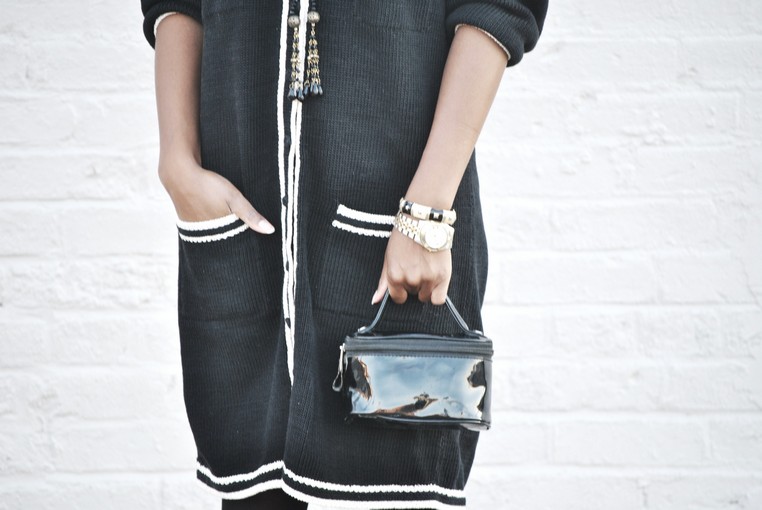 Thrifted dress, H&M necklace (last seen here), Charles David heels
Have a great weekend!
*There are certain shoes you can wear to walk/stand/generally function as an adult but only for a certain amount of time. Y'all know what I mean.
**Rave was the trashtastic precursor to Forever21 and its ilk. Don't front like you never bought sheer poly-blend blouses and stretchy lightning-wash jeans there…Much like everyone does now at F21.