Graphic scenes deleted
I was going through a pretty heavy black-and-white graphic print phase when I came across this cropped jacket on a random trip to H&M.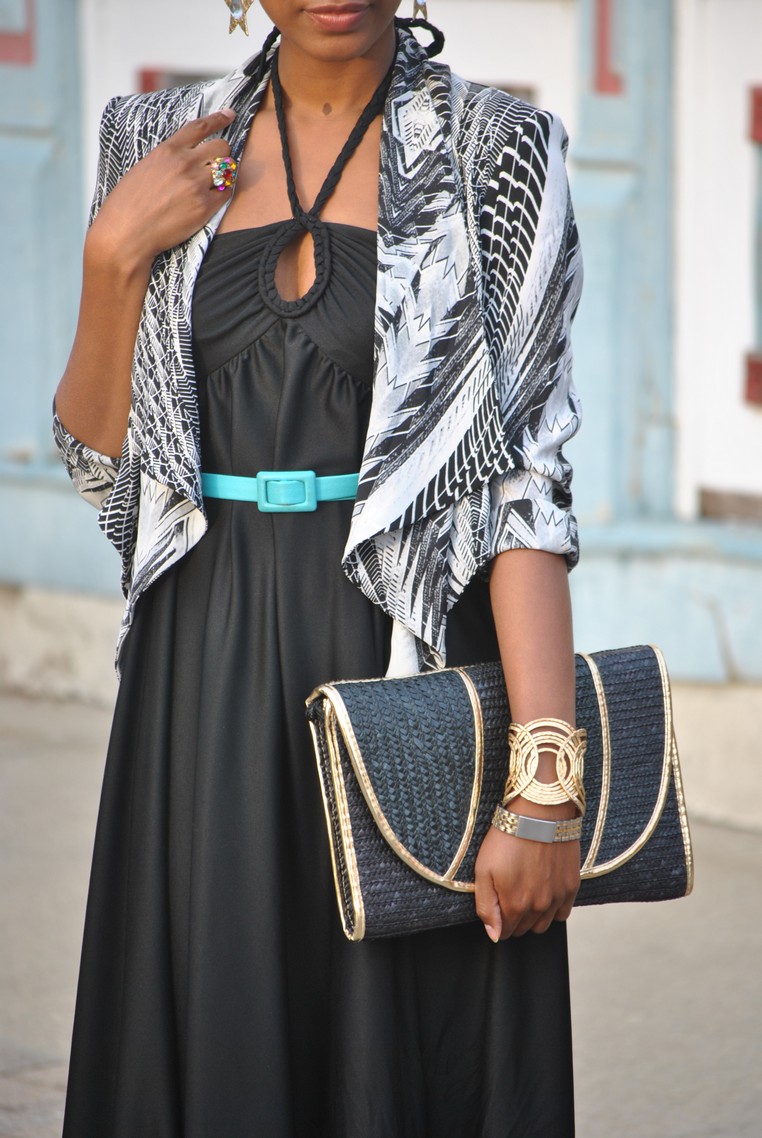 The 80's print and shape (it has shoulder pads, y'all) aligned perfectly with the images hanging out in my inspiration folder: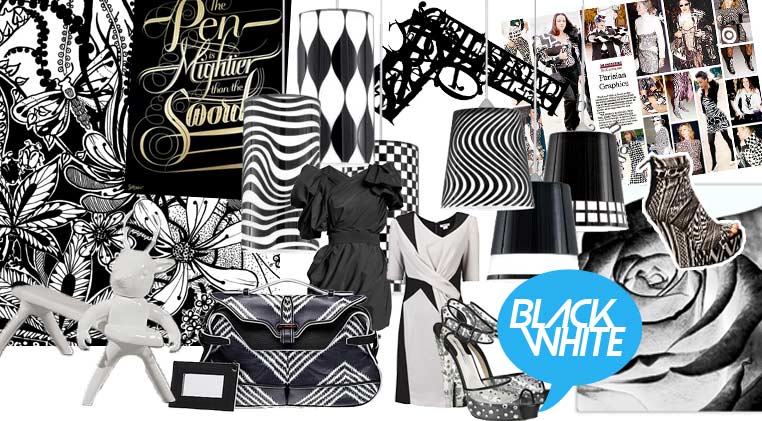 Images: LucyArt.com, Style.com, johannabasford.com, Trendir.com, designshrine.net, randomletters.com, farfetch.com, wokmedia.com, Net-a-Porter.com, Lanvin Loves H&M*
Since I'm still coming down from my Halloween costume high, I figured I'd go all-out 80's with a vintage dress, earrings, purse, and belt. Why not?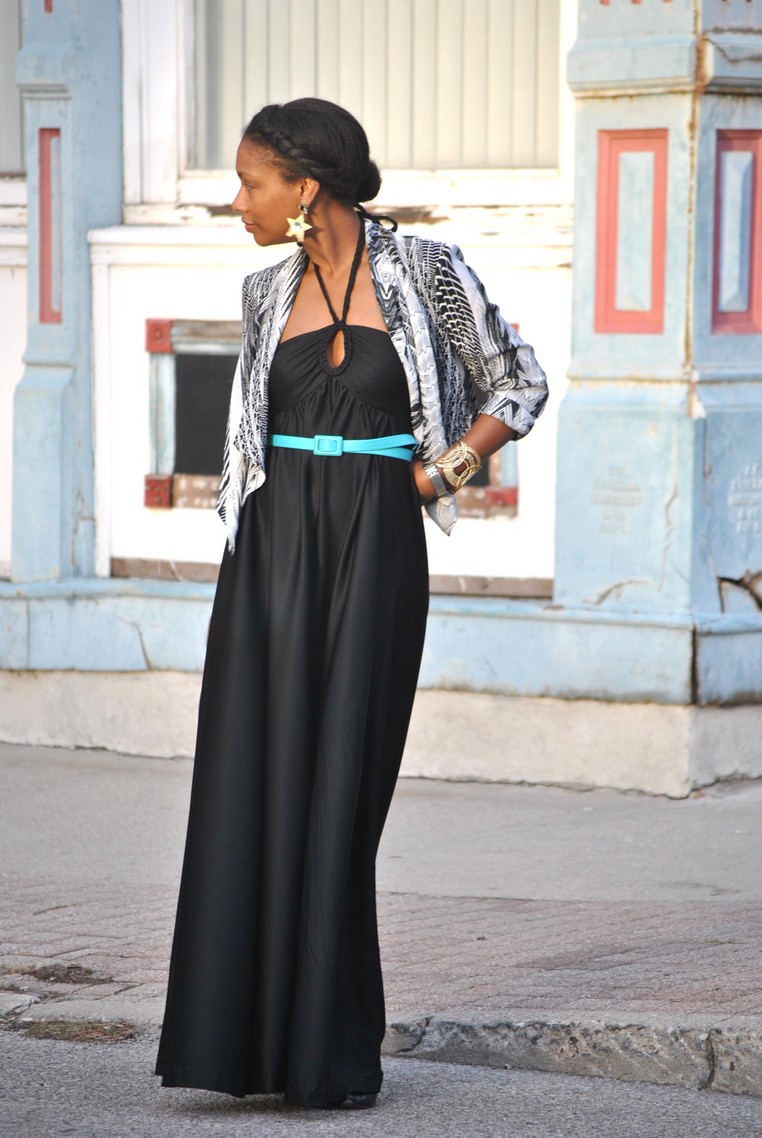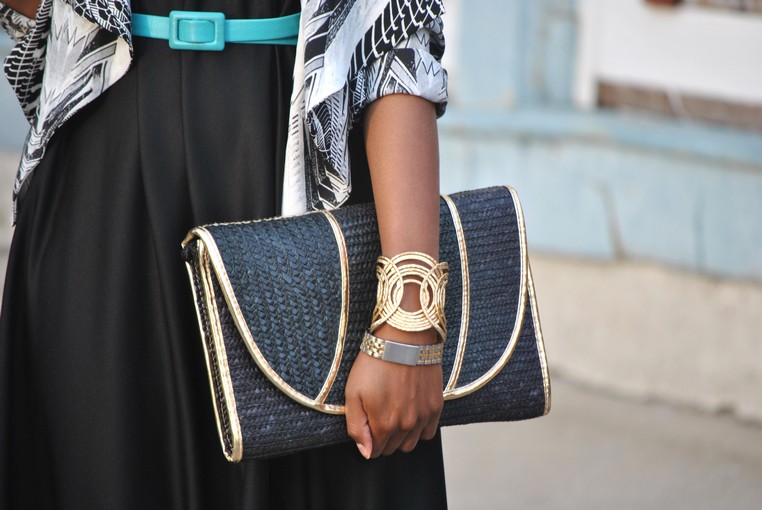 Vintage dress, earrings and purse; thrifted belt; H&M jacket
*Speaking of the Lanvin (which I finally taught FriendBoy to pronounce correctly!) collaboration with H&M, is there a petition or something I need to start to make sure I can get the collection at my local store? I will campaign for this dress!