Big Knits and Green Nails
When I woke up yesterday, it was eight degrees. 8. Single digit. I don't know why this surprises me since I've lived in Ohio my entire life, but every year I'm shocked and appalled that the temperature would dare to drop below freezing. SHOCKED!
What that really means is that it's time to pull out the big guns. And by guns, I mean sweaters.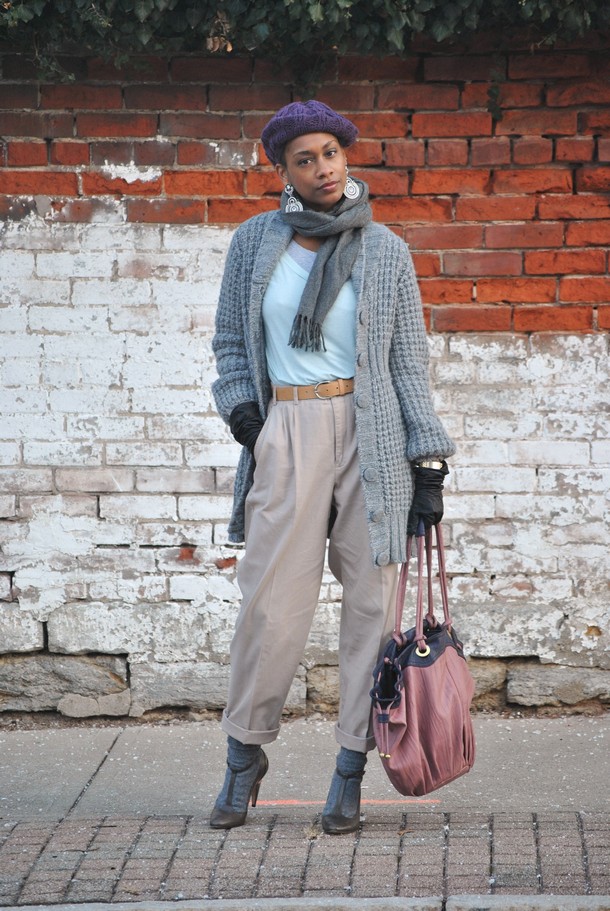 I would like to take a moment to point out that it's officially okay to wear socks with heels. It's cold, people. If you're going to torture your feet by wearing heels (come on, we all know it's true) at least try to keep your toes toasty!
H&M cardigan; American Apparel tee; thrifted trousers; Report shoes; no-name bag & hat (procured from the same boutique, now that I think about it)
I was in the holiday spirit despite the cold since I went to Salon Beck's Open House and got my nails did with OPI's "Here Today, Aragon Tomorrow." How much fun would it be to sit in on the board meetings when they're coming up with these names?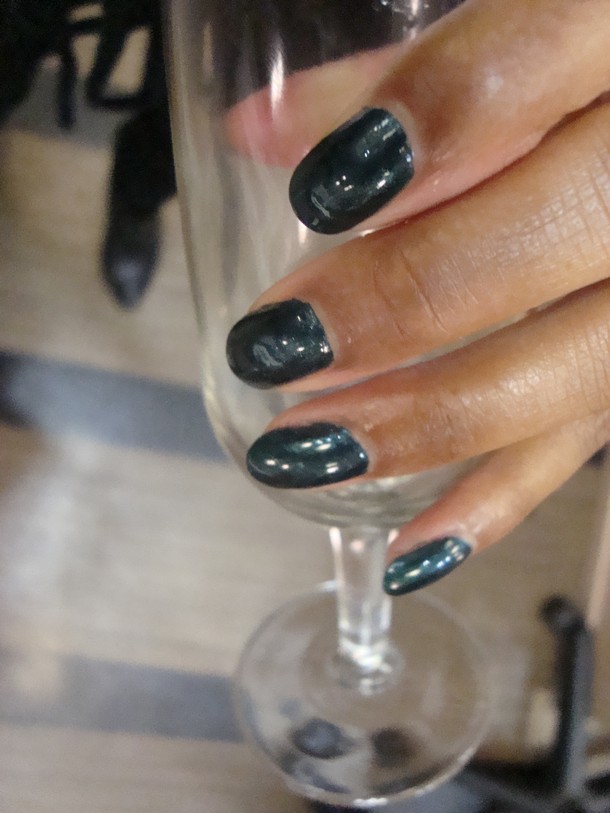 I picked the green because it's festive, but not necessarily traditional. LOVE IT.
The salon is warm and inviting, and it's obvious a lot of thought and planning went into the design. The lighting was designed for photography, and the blow dryers are easily accessible for each stylist–they hang from the ceiling!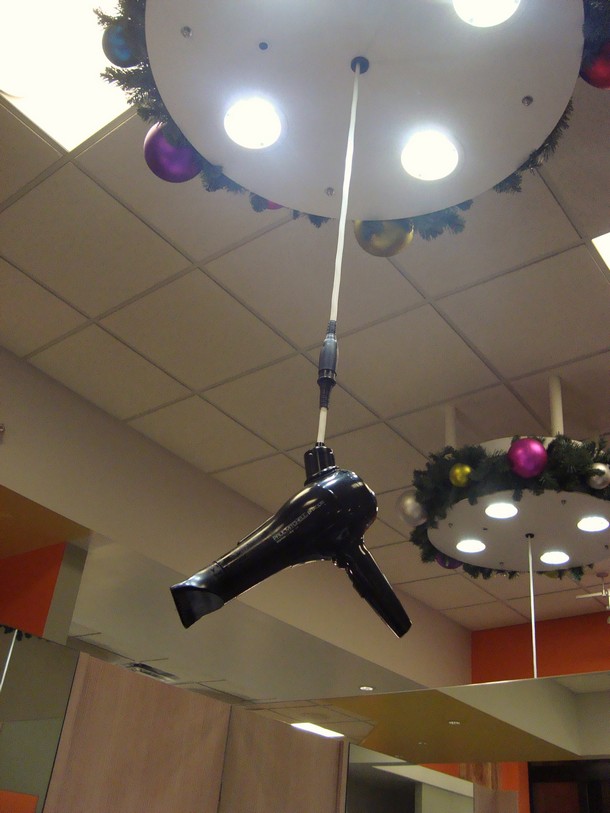 How's that for high-tech?
I later decided to sit down for a lesson on how to do a red lip, which I've never properly mastered despite watching several YouTube tutorials. I think I just wasn't using the right combination of liner and gloss–which means a trip to Sephora is in order! Whoo!
Have a great weekend!