Blue (and gray) period
Continuing my fixation on layering sweaters, I decided to go in a slightly different direction and integrate the holey/raggedy jeans I stole borrowed stole from FriendBoy.
I thought it would be Ricky Gervais-clever to use the ties on the wrap sweater to hold up the jeans. I realized it wasn't such a stellar idea when I had to get unwrapped go to the bathroom. Live and learn!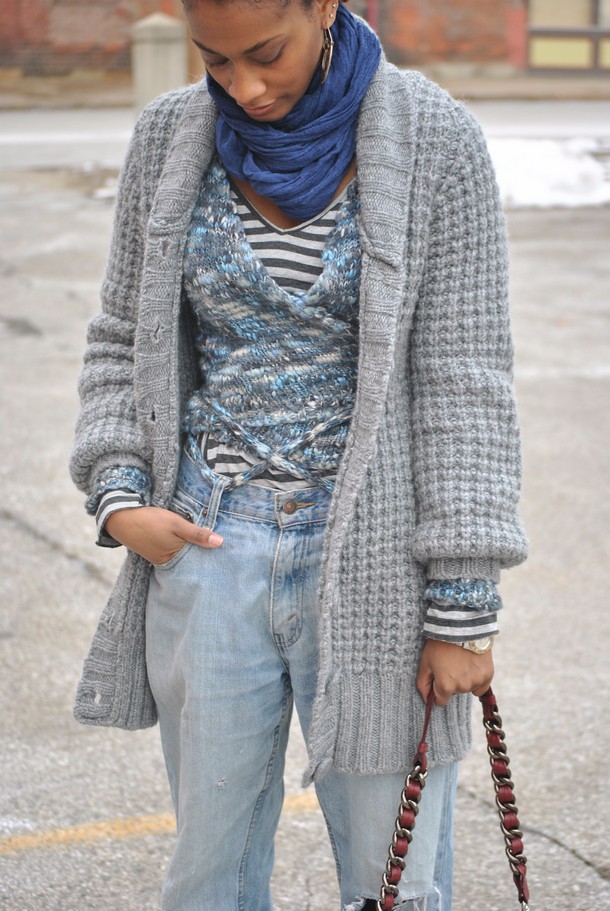 H&M cardigan, Victoria's Secret wrap sweater, Anthropologie top, Levi's jeans, Charles David shoes, Marc Jacobs bag
The jeans fit fairly well, because luckily(?), his waist is almost the same size as mine. Is it just me or is it disheartening to watch the number on the tag of your pants go up, even when it's just one size?