Say it with sweets
IMO, the best part of most holidays is the food. When FriendBoy asked me what I wanted for Valentine's Day, of course chocolate was a part of that conversation.
As far as getting in the mood…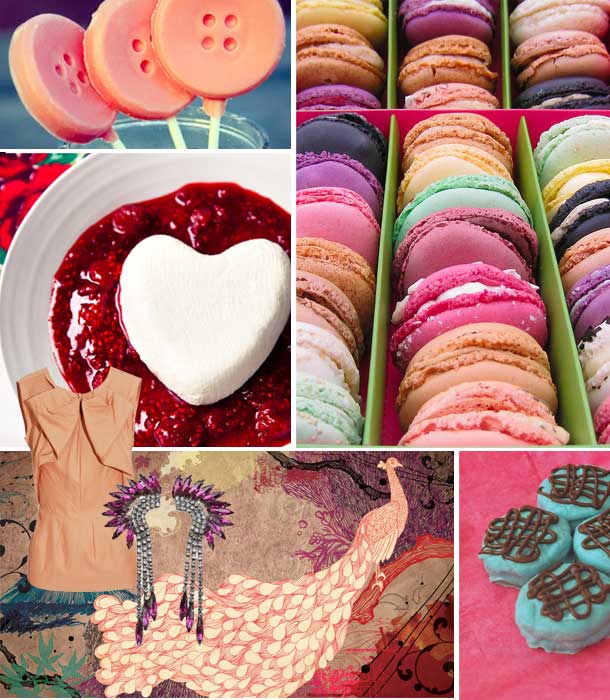 Love(ly) inspiration: Pink vanilla button lollipops, 5 Sisterz; Coeur a la creme,  fromme-toyou.tumblr.com; The Red Peacock by Vicky Newman; Marni bow-neck top, Brown's Fashion; Pink crystal mohawk earrings by Elizabeth Cole; colorful macarons photographed by Daffydil; Blue chocolate-covered Oreos by Skipping Skones
What's getting you in the mood this year?