Red, no pink
Even though red is officially my Second Favorite Color, I don't own much in the way of red clothing. Weird. So when Susi at the 4th Street Boutique (we're working on a special project I'll post about later!) pointed out this bright orangey-red skirt, I tried it on and immediately fell in love. It's long! It's made of cozy felted wool! It has pockets!*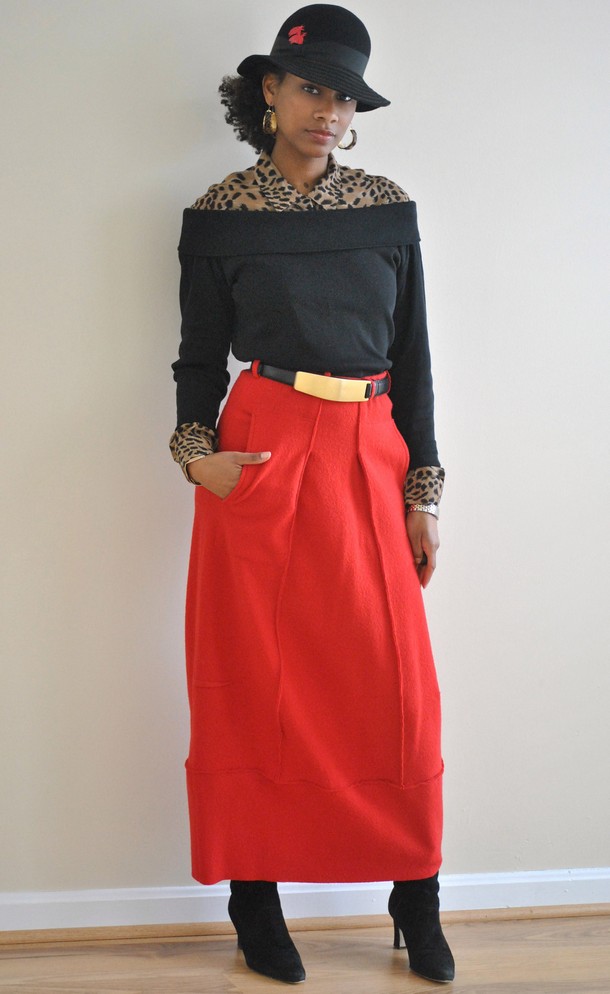 I don't really do all-out holiday theme dressing, so I paired it with my mom's old off-the-shoulder top, a leopard print blouse (you'll be seeing a LOT of this), and black suede boots. No pink.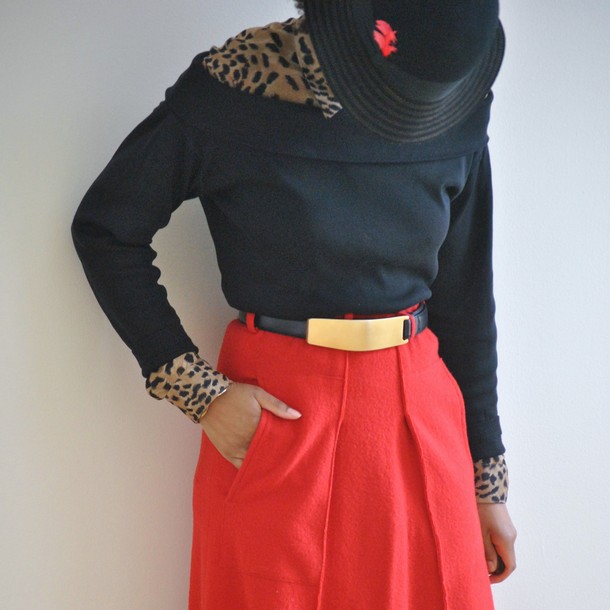 Thrifted blouse, skirt, and boots; vintage top, belt, and hat
If we were in elementary school, I'd give you one of these today: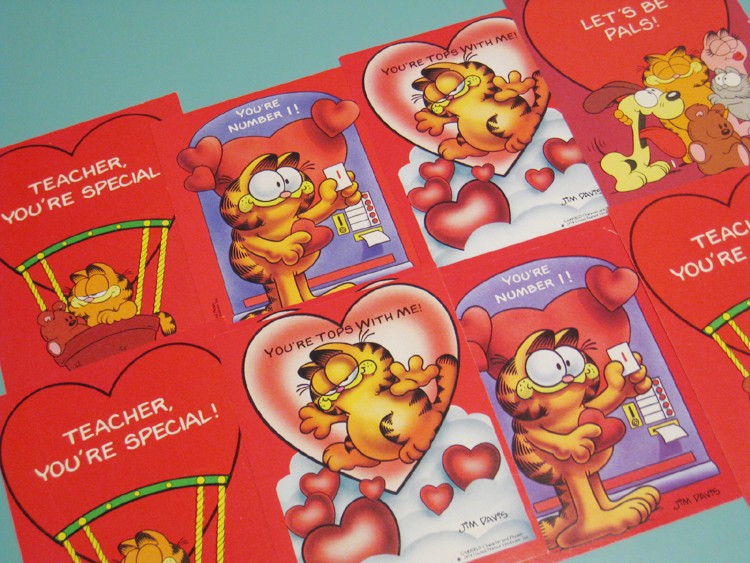 Happy Valentine's Day!
*Note to designers: Everything should have pockets. I'm thinking about starting a campaign to make sure my demands are met.