Im at home in monochrome
Remember how I was drooling over Gucci's Fall collection and lamenting the lack of color in my own wardrobe? Luckily for me, Frida (we're on a first name basis now, you know) also included some inspiration for us gray lovers: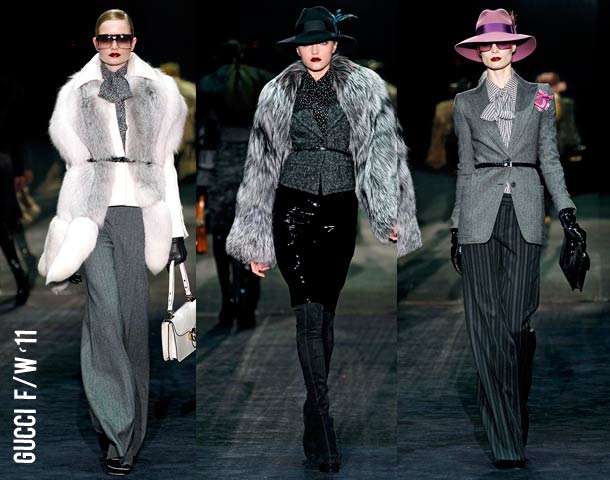 …So, I took my cue from there: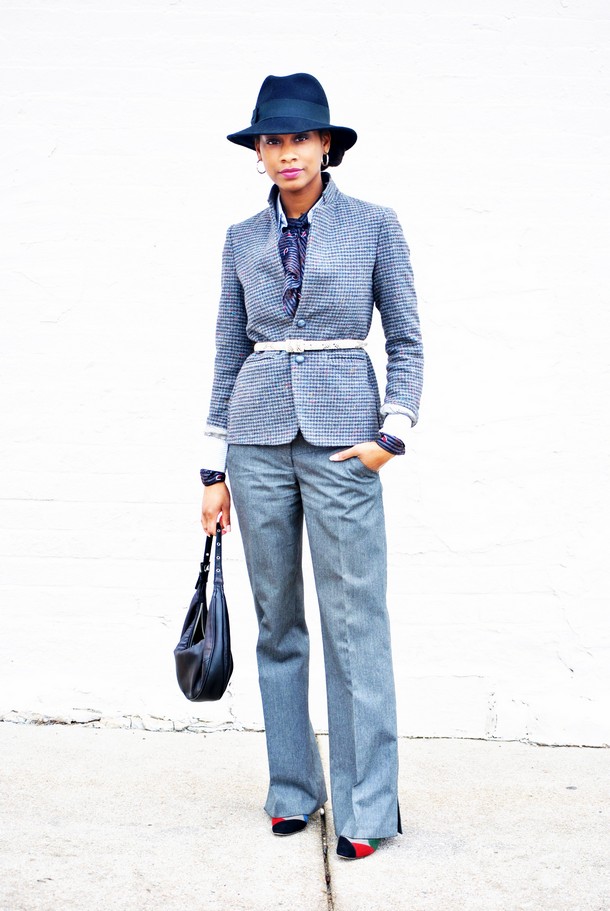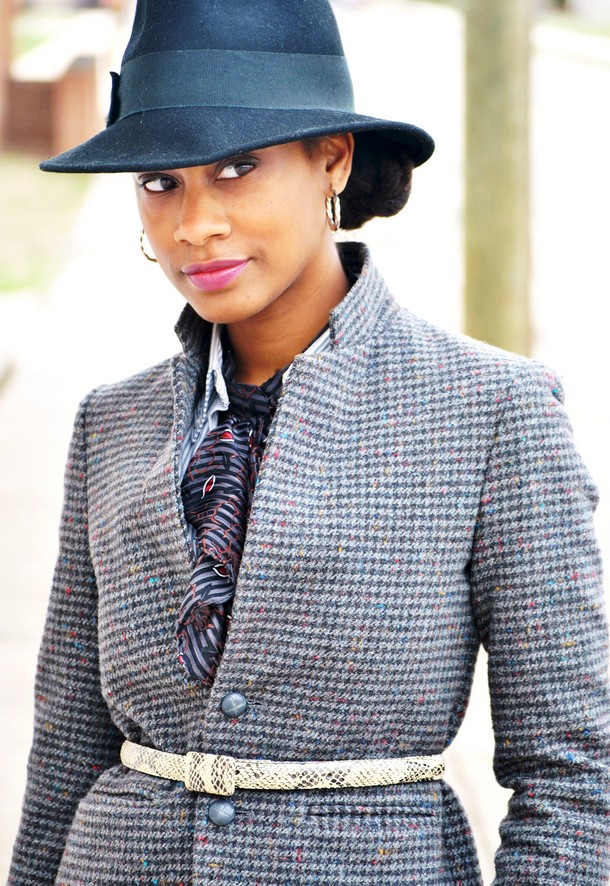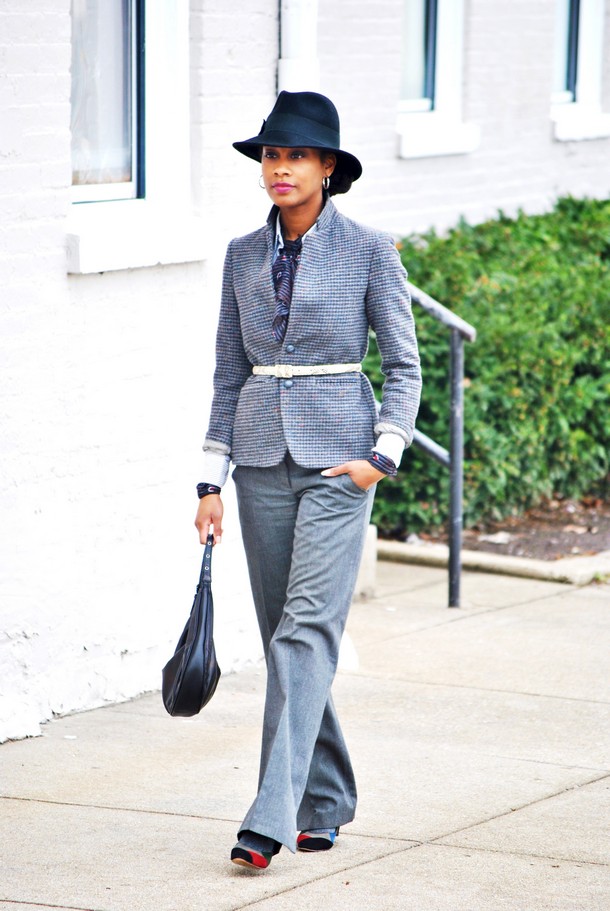 Thrifted blazer, blouse, oxford, belt, and heels; Lux trousers; Da-Me hat*; Wilson's bag
*Is it just me, or have fedoras gained sort of a douche-y rep in the last few years? How can we make that go away?