This is why I like shoes with ankle straps
So, this is probably going to sound silly, but I think my ankles are too skinny to pull off the socks-with-heels thing. Seriously, look!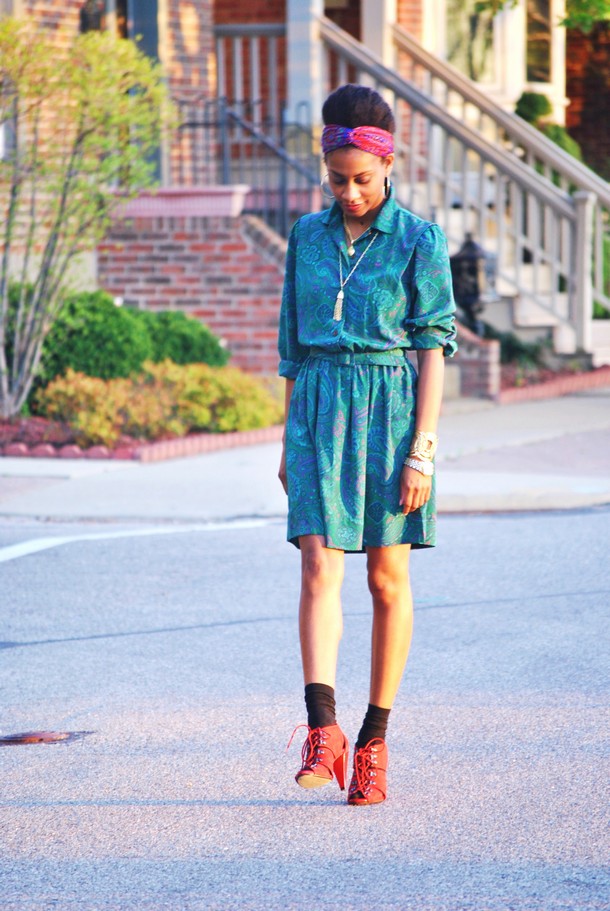 I thought I'd grown out of this particular paranoia (like maybe I gained some "ankle weight" or something), but these pictures brought it alllll back. Sigh. THIS is why I prefer shoes with ankle straps!
Y'all know I think red shoes go with everything, so I did like the colors and the gold take-me-to-the-disco jewelry: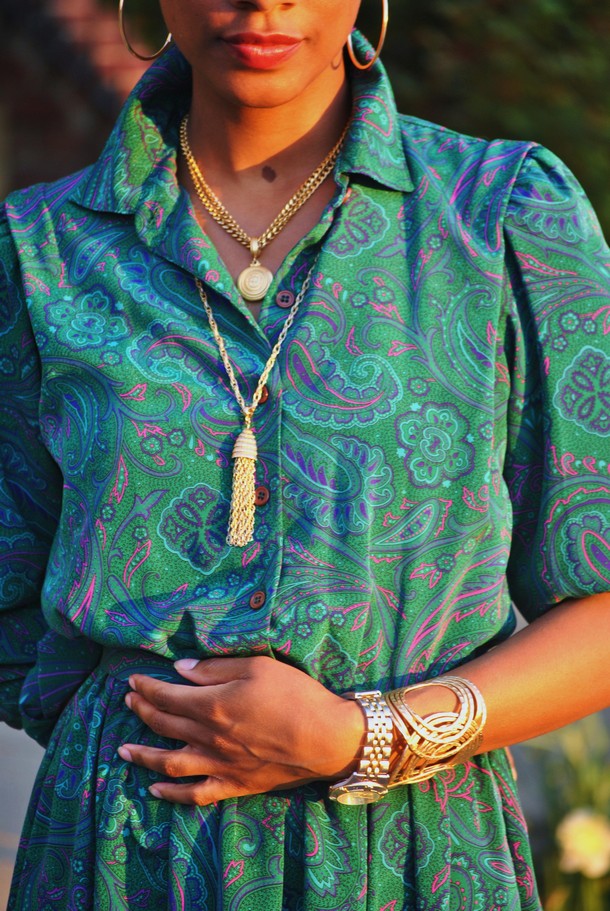 Thrifted dress, jewelry, and scarf; Topshop heels
Ah, well. You win some, you lose some!